Do You Know the Wondrous Secrets of Milk?
During June, which is national Dairy Month, Dairy Council of California is sharing the wondrous secrets of milk through a new infographic filled with fun and surprising facts about milk, along with specially selected recipes to help families include milk and milk products in their diets.
"I think many consumers would be surprised to learn that milk is a local food, going from the dairy farm to the supermarket shelf in just two days," said Ashley Rosales, registered dietitian with Dairy Council of California.
"We're using June as a time to highlight these little-known facts to help consumers feel great about including milk and milk products in their food choices."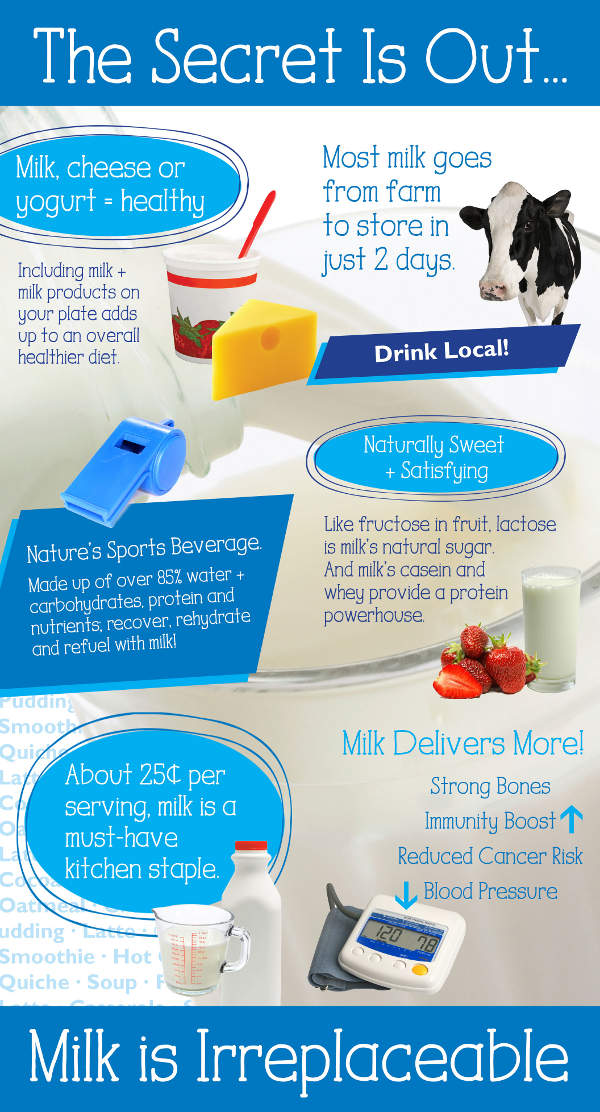 Dairy Council of California serves as the dairy industry's contribution to community health by providing science-based nutrition education curricula and resources that help children and families improve their eating habits and make nutrient-rich choices from all the food groups.
Photo courtesy: Dairy Council of California