Education Activist Malala Yousafzai Visits Africa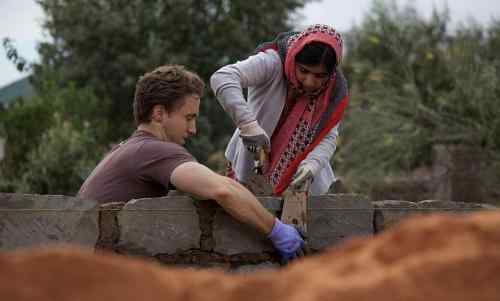 On her first trip to Africa, education activist and Malala Fund co-founder Malala Yousafzai said she was inspired by the dreams and determination of the schoolgirls she met while learning about the many challenges they have overcome to obtain education.
The 16-year-old spent several days speaking with girls from rural Kenyan communities about their passionate desire to go to school and the many obstacles they encounter, including discrimination, poverty, child labor and early marriage.
Malala said the moving stories the girls shared with her will strengthen her work as an education advocate. Malala visited Kenya recently on behalf of the Malala Fund, a foundation that empowers girls through education.
[ Also Read: Meet the Uneducated Education Minister of India ]
"I came to Africa to raise awareness about the 58 million children not in primary school who face numerous barriers to education," Malala said. "I was particularly inspired to meet young girls in Kenya who are so passionate about getting an education, building their future and the future of their country."
Malala was hosted by Craig Kielburger, co-founder of Free The Children, a global organization of children engaged in service and development programs.
Free The Children's young supporters have raised funds to build more than 650 schools and schoolrooms throughout the developing world, while the organization works to topple the barriers to education.
On her visit, Malala also took up a shovel, mixed cement and laid bricks to help build Free The Children's Oleleshwa All-Girls' Secondary School, in rural South Narok, where the majority of girls do not attend high school.