Education Cannot Wait for Children in Need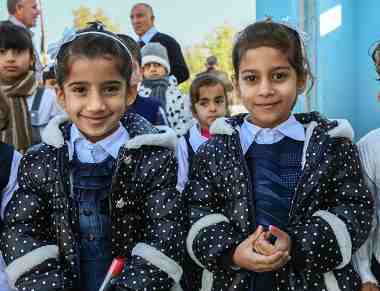 According to humanitarian organization UNICEF, the world is witnessing the highest level of humanitarian need since the Second World War.
For the first time in the 70-year history of the UN, Secretary-General Ban Ki-moon has convened the World Humanitarian Summit in Istanbul taking place on May 23 – 24, 2016.
He has put forward an Agenda for Humanity, calling on global leaders to commit to action and reduce humanitarian suffering.
UNICEF will be:
Launching a new fund with partners, Education Cannot Wait, to give access to learning to children in need in emergencies. Nearly a quarter of the world's school-aged children – 462 million – now live in countries affected by crisis. Around 1 in 6 children – or 75 million – from pre-primary to upper secondary age (3-18) in humanitarian crises worldwide are in desperate need of educational support. The fund aims to raise US$3.85 billion over 5 years – to reach 13.6 million children in need of education, before reaching 75 million children by 2030.
[ How India Abuses Children's Right to Education ]
Calling for action to make sure children are safe and protected in schools and hospitals. New analysis shows that every day four schools or hospitals are attacked or taken over by armed forces or groups. Governments and other actors must urgently protect schools and hospitals by upholding the provisions of international humanitarian law and international human rights law. States must sign the Safe Schools Declaration.
[ क्या आप भी अपने बच्चों की पढ़ाई को लेकर परेशान हैं? ]
Working on a new agreement to stop children from suffering because the world doesn't provide enough money to fund humanitarian responses. Only a quarter of UNICEF's global humanitarian appeal for 2016 is funded. The "Grand Bargain" is designed to free up resources by making systems more efficient, and by securing long-term commitments from donors.
UNICEF aims to promote the rights and wellbeing of children.
Photo courtesy: UNICEF