Fans to Make Poster for Much Ado About Nothing
Regal Entertainment Group (NYSE: RGC), a leading motion picture exhibitor owning and operating a theatre circuit in the United States, has announced that Joss Whedon and Regal are calling for fans to create a poster for a new movie.
Most recently known for his work as director of Marvel's "The Avengers," Whedon is asking Regal Entertainment Group moviegoers to help promote his modern retelling of Shakespeare's classic comedy, "Much Ado About Nothing."
[
Also Read
:
RMN Company Releases ROBOJIT Poster
]
"Regal is honored to work with Joss Whedon on this unique promotion," stated Ken Thewes, chief marketing officer for Regal Entertainment Group.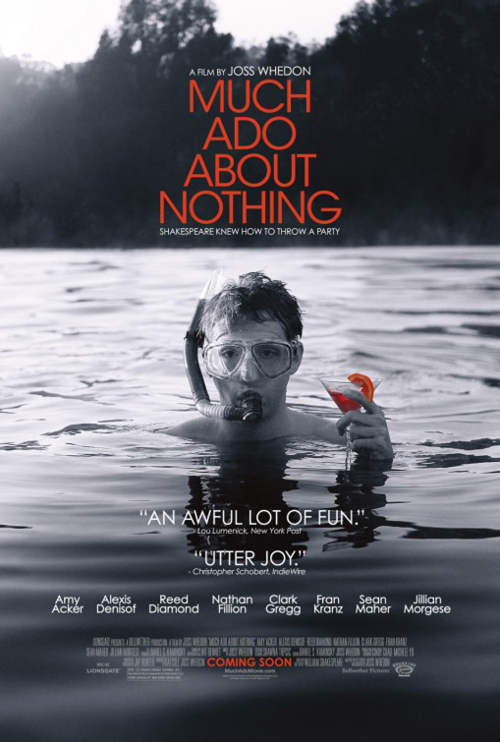 Whedon is looking for a unique poster that will be used to promote the movie at participating Regal Entertainment Group theatres this summer.
Meanwhile, Regal has announced that the Twentieth Century Fox epic Cleopatra will return to the big screen to commemorate its 50th anniversary. (Read: Cleopatra Comes Back on the Big Screen)
Regal's website includes a video with Joss Whedon asking fans for their take on how to market his latest film. For specifications, contest rules and to submit an entry, go to Regal's Fan Art page: www.REGmovies.com/mymuchadoposter.
[
Also Read
:
Crowdfunding Film Festival Invites Aspiring Filmmakers
]
On Thursday, June 20, Regal will announce Whedon's selection of the winning poster design. Then on Friday, June 28, this fan-created poster will be available to moviegoers at many Regal Cinema Art theatres playing the limited release film.
The mini-posters will be given away for free while supplies last. The winning artist will receive a year of free movies at Regal and a framed copy of the poster signed by Joss Whedon himself.
In the picture above: Current poster design promises a twist on the Shakespeare classic, but director Joss Whedon is inviting Regal moviegoers to create a new movie poster for "Much Ado About Nothing." Source: Roadside Attractions