Flesh-Eating: Man Lost His Limbs. And This Is Not a Zombie Film Story.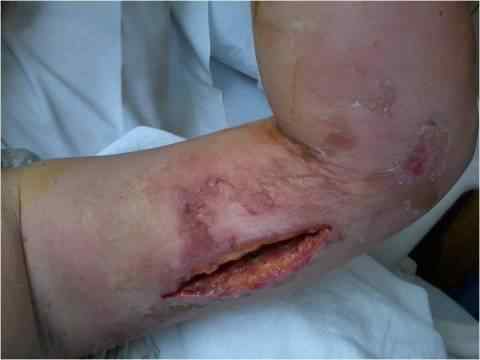 This story is stated to be real. In a tragic incident, a man lost both legs, an arm, and half of his face to deadly flesh-eating bacteria.
Alex Lewis, 34, went to bed with what he thought was a common cold, but had to be rushed to the hospital hours later in toxic shock.
Doctors were barely able to save his life—and the treatment required three emergency amputations.
The Daily Mirror, a British newspaper, recently reported this horror story.
Lewis' case highlights the urgent need for more effective treatments against life-threatening flesh-eating disease.
NovaBay Pharmaceuticals, Inc. (NYSE MKT:NBY) believes that its NeutroPhase Skin and Wound Cleanser, used as adjunct therapy for the disease, offers a major improvement.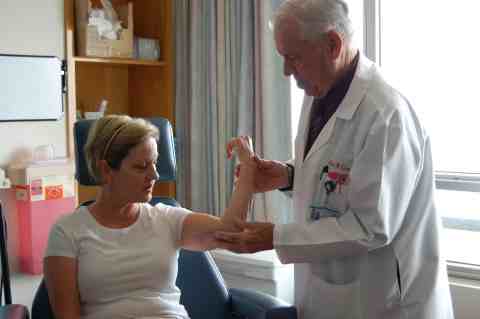 "We hope to prevent patients like Lewis from having to lose their limbs from this terrible disease," says Ron Najafi, Ph.D., CEO of NovaBay.
Dr. John Crew, Vascular Surgeon and Medical Director of the Advanced Wound Care Center at Seton Medical Center in Daly City, California, has developed a procedure.
With this, he says, dangerous wounds, like Lewis', are treated with systemic antibiotics and also irrigated with NeutroPhase while being vacuumed using negative pressure wound therapy (NPWT).
Dr. Crew says he has now treated more than a dozen patients with flesh-eating disease (or necrotizing fasciitis) with this approach.
"Now for the first time we can stop the progress of this terrible disease," says Dr. Crew.
NovaBay Pharmaceuticals is a clinical-stage biopharmaceutical company focused on developing topical non-antibiotic anti-microbial products.
Photos courtesy: NovaBay