Global Agriculture: Bayer to Acquire Monsanto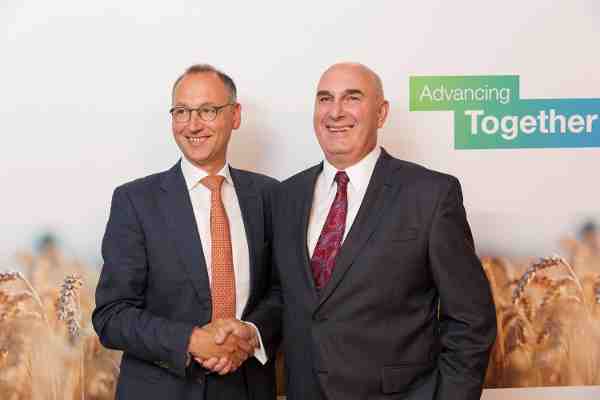 Bayer and Monsanto announced Wednesday that they signed a definitive merger agreement under which Bayer will acquire Monsanto for USD 128 per share in an all-cash transaction.
Based on Monsanto's closing share price on May 9, 2016, the day before Bayer's first written proposal to Monsanto, the offer represents a premium of 44 percent to that price.
The combined business will benefit from Monsanto's leadership in Seeds & Traits and Climate Corporation platform along with Bayer's broad Crop Protection product line across a comprehensive range of indications and crops in all key geographies.
As a result, according to the companies, growers will benefit from a broad set of solutions to meet their current and future needs, including enhanced solutions in seeds and traits, digital agriculture, and crop protection.
[ Request for Help to Open Free School for Poor Children ]
The combination also brings together both companies' leading innovation capabilities and R&D technology platforms, with an annual pro-forma R&D budget of approximately EUR 2.5 billion.
Over the mid to long-term, the combined business will be able to accelerate innovation and provide customers with enhanced solutions and an optimized product suite based on analytical agronomic insight supported by Digital Farming applications.
Video of Werner Baumann, CEO of Bayer AG and Hugh Grant, Chairman and CEO of Monsanto
These are expected to result in significant and lasting benefits for farmers: from improved sourcing and increased convenience to higher yield, better environmental protection and sustainability.
Pro forma sales of the combined agricultural business amounted to EUR 23 billion in calendar year 2015. The combined company will be positioned to participate in the agricultural industry with significant long-term growth potential.
Bayer intends to finance the transaction with a combination of debt and equity. The equity component of approximately USD 19 billion is expected to be raised through an issuance of mandatory convertible bonds and through a rights issue with subscription rights.
Bridge financing for USD 57 billion is committed by BofA Merrill Lynch, Credit Suisse, Goldman Sachs, HSBC and JP Morgan.
The acquisition is subject to customary closing conditions, including Monsanto shareholder approval of the merger agreement and receipt of required regulatory approvals. Closing is expected by the end of 2017.
The companies will work diligently with regulators to ensure a successful closing. In addition, Bayer has committed to a USD 2 billion reverse antitrust break fee, reaffirming its confidence that it will obtain the necessary regulatory approvals.
The combined agriculture business will have its global Seeds & Traits and North American commercial headquarters in St. Louis, Missouri, its global Crop Protection and overall Crop Science headquarters in Monheim, Germany, and an important presence in Durham, North Carolina, as well as many other locations throughout the U.S. and around the world. The Digital Farming activities for the combined business will be based in San Francisco, California.
BofA Merrill Lynch and Credit Suisse are acting as lead financial advisors and structuring banks to Bayer in addition to providing committed financing for the transaction; Rothschild has been retained as an additional financial advisor to Bayer. Bayer's legal advisors are Sullivan & Cromwell LLP (M&A) and Allen & Overy LLP (Financing).
Morgan Stanley & Co. and Ducera Partners are acting as financial advisors, and Wachtell, Lipton, Rosen & Katz is acting as legal advisor to Monsanto.