GOP Pledges to Take Back the White House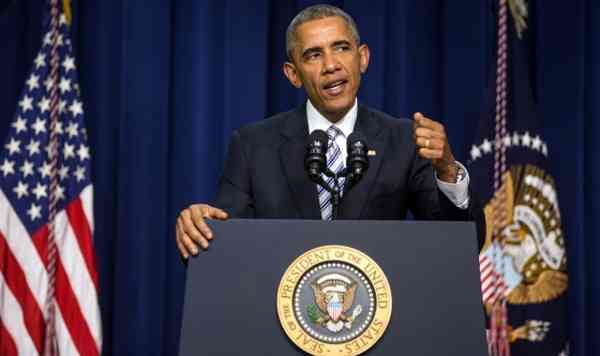 The Republican party (GOP) has launched an online petition on its website. The party is urging Americans to sign the petition that pledges to take back the White House from President Barack Obama of the Democratic party.
"For over six years, President Obama has shown us what top-down liberal policies look like: lost jobs, soaring debt, and a weakened global standing," the petition screams.
"That's why it is critical Republicans take back the White House. Our presidential candidates are presenting fresh ideas and bottom-up solutions for America's future. Meanwhile, the Democrats are just settling for the same stale ideas and top-down, failed policies of the past."
[ Has Obama Failed in the Fight Against ISIS Terrorism? ]
The petition claims that Republicans have the winning ideas, because the party's policies actually work.
"Our conservative policies provide Americans an equal opportunity for success, empower individuals to make their own decisions and strengthen America's standing as a world leader," according to GOP.
Over 8,300 people have already signed the GOP petition.
Photo courtesy: White House