India Releases Coins on Maharana Pratap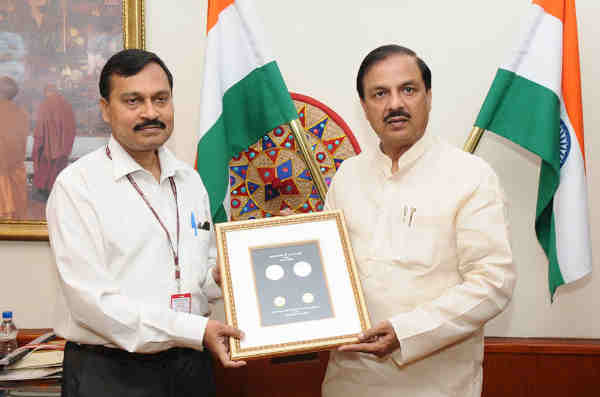 As a part of the 475th birth anniversary celebrations of Maharana Pratap, Union Minister for Culture and Tourism Mahesh Sharma released today a commemorative coin of Rs. 100 and a circulation coin of Rs. 10 in New Delhi.
A brave warrior, successful organizer and ingenious strategist, Maharana Pratap (May 9, 1540 – January 29, 1597), fearlessly fought the Mughals and protected his people until his death.
The stories of Maharana Pratap who fought fearlessly to regain the prestige for his nation and people still inspire the present generation to do brave deeds for the honour of their motherland.
[ Also Read: Narendra Modi Releases Ambedkar Coins in India ]
Ministry of Culture has been celebrating the 475th Birth Anniversary of Maharana Pratap during 2015-16 in association with the State Government of Rajasthan.
A Conference and Special Lecture on Maharana Pratap was organized by Nehru Memorial Museum & Library (NMML) in the University of Rajasthan, Jaipur on March 04, 2016. It was financed by the Ministry of Culture.
The Government of India and the State Government of Rajasthan have decided to create a multi-purpose indoor stadium at Khel Gaon, Udaipur in his memory. Ministry of Culture has agreed to give a sum of Rs. 9.50 crore to the State Government for this purpose.
Photo courtesy: Press Information Bureau