International Counter Terrorism Seminar in India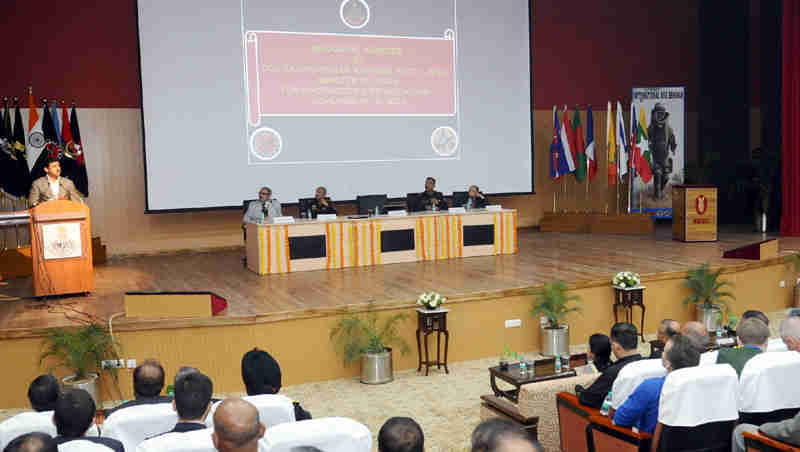 An Indian minister Rajyavardhan Singh Rathore inaugurated Wednesday the 17th International Seminar on Counter Terrorism, being organised by National Security Guard (NSG), in Manesar, Haryana.
Speaking on the occasion, Rathore said that terrorism is a global threat and the footprint of terrorism does not restrict to any border.
He said that there should be proper coordination between the agencies within the country, as well as between the countries, because terrorists take advantage of element of surprise if we live in isolation, adding that the focus should be more on Improvised Explosive Devices (IED).
[ Also Visit: Global Terrorism Information Center ]
The minister suggested that the outcome of the seminar should be shared among different agencies to develop intelligence and also use the knowledge for safety and security. He said that there should be collaboration in intelligence, strategy and technology.
The minister also unveiled the NSG annual magazine 'The Bombshell', which contains details of various IED explosions that occurred in various parts of the world in 2016.
Photo courtesy: Press Information Bureau