Intuit Hosts Vertical Tower Run in Bangalore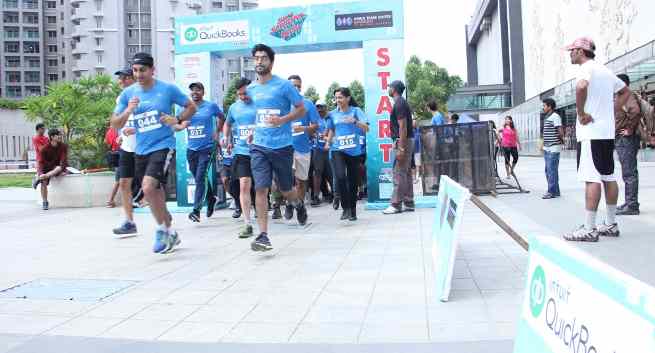 More than 650 participants conquered 31 floors to complete a vertical tower run in Bangalore, India. Called Skyscraper Dash, it was hosted by Intuit Inc., a business and financial management solutions company.
The runners braved 850 stairs on the Brigade Gateway Campus's World Trade Center in an event modeled after tower runs in other parts of the world. The event held on Sunday supported Intuit's employee engagement initiatives, with more than 100 Intuit employees and their families participating in the event.
[ Also Read: Meet the Winners of Intuit Small Business Local Buzz Programme ]
"Intuit has been deeply involved in providing a great workplace experience to its employees. This event embodies same values that we embrace and champion at Intuit," said Nikhil Arora, vice president and managing director, Intuit India.
Intuit is a leading provider of business and financial management solutions for small and mid–sized businesses in the country.
In the picture above: Nikhil Arora, VP and MD, Intuit India leading the Skyscraper Dash