Kathy Ireland Is Now an Ambassador for Young Women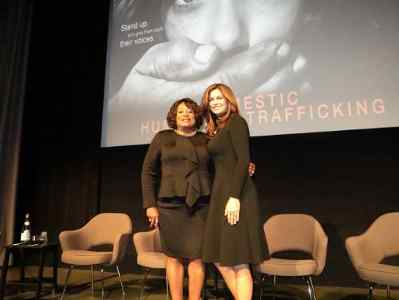 Kathy Ireland, an American model, actress, and entrepreneur, is a supermodel best known for appearing in 13 consecutive Sports Illustrated swimsuit issues.
Now, YWCA Greater Los Angeles has introduced Kathy Ireland as its first Ambassador to support its many program and advocacy efforts.
"Kathy is a hero, and now she is our ambassador," said YWCA Greater Los Angeles president and CEO Faye Washington.
[ Watch: Fashion Models' Sexy Moments in Commercial Shoot ]
Ireland, the organization's 2011 Phenomenal Woman Award honoree, has continued to support the YWCA GLA's mission to educate, train and empower young people from Los Angeles' disadvantaged communities.
In accepting this initial ambassadorship, Kathy Ireland, observed, "YWCA GLA has served as a protector of youth, families and the community for over 120 years. It is a privilege to roll up my sleeves and stand soldier to soldier in support of YWCA GLA advocacy."