Kuwait To Host Arab League Summit
Kuwait will host the upcoming Arab League Summit 2014 for the first time. The Summit, now in its 25th iteration, will take place in Kuwait City from 25-26 March, and will gather the members of the Arab League and leaders from across the Arab world.
This year's Summit "Solidarity for a Better Future", hosted by The State of Kuwait and presided by the Amir Sheikh Sabah Al-Ahmad Al-Jaber Al Sabah, will focus on the core issues of Arab integration, cooperation and coordination, as well as the latest developments in the region, through a series of sessions and meetings.
Foreign Ministers will meet ahead of the Summit, and Arab leaders and chief delegates will arrive in Kuwait on 24 March.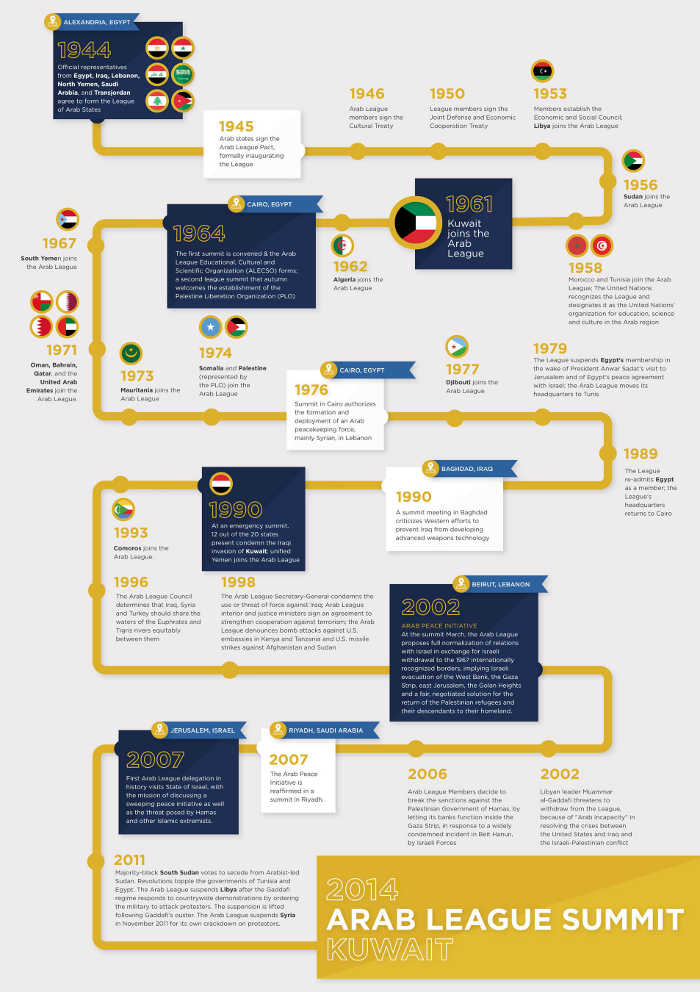 For the first time, a representative from the new nation of South Sudan will attend the Summit, to give a report on the progress the country is making on its journey towards stability and prosperity, and the Summit intends to provide a springboard for Arab integration, according to the Ministry of Information, Kuwait.
Following the Syria Donor Conference held in Kuwait in January, solving the conflict in Syria and alleviating suffering will continue to be a key focus of the Summit.
Kuwait has hosted several regional and international events over the past few months, including the Arab-Africa Summit and the Gulf Cooperation Council Annual Summit, reflecting Kuwait's role in the promotion and consolidation of cooperation and solidarity among Arab states.