LiveWire: First Electric Harley-Davidson Motorcycle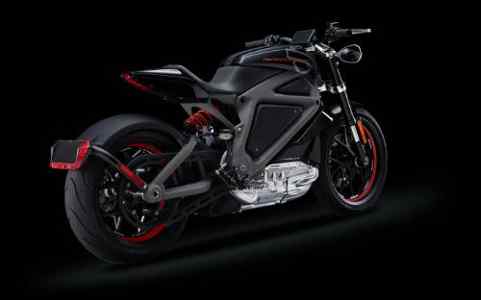 Today, Harley-Davidson (NYSE: HOG) reveals Project LiveWire – the first Harley-Davidson electric motorcycle.
Starting next week select U.S. consumers will be able to ride and provide feedback on the bike, helping to shape the future of Harley-Davidson's first-ever electric motorcycle.
While not for sale, Project LiveWire is specifically designed for the purpose of getting insight into rider expectations of an electric Harley-Davidson motorcycle.
[ Also Read: Zero Motorcycles for Los Angeles Police Department ]
"America at its best has always been about reinvention," said Matt Levatich, president and chief operating officer, Harley-Davidson Motor Company. "And, like America, Harley-Davidson has reinvented itself many times in our history, with customers leading us every step of the way. Project LiveWire is another exciting, customer-led moment in our history."
[ Also Read: Biking to Work Increased 60% over Last Decade: Report ]
The Project LiveWire Experience invites customers to test ride, provide feedback and learn more about the story of the motorcycle. Even those who don't yet ride will have the opportunity to experience Project LiveWire through Jumpstart – a simulated riding experience.
[ Also Read: How Taxi Passengers Use VeriFone Way2ride App ]
A 2014 U.S. tour – kicking off with a journey down Route 66 – will visit more than 30 Harley-Davidson dealerships now through the end of the year. In 2015, the Project LiveWire Experience will continue in the U.S. and expand into Canada and Europe.
Harley-Davidson Motor Company produces heavyweight custom, cruiser and touring motorcycles and offers a complete line of Harley-Davidson motorcycle parts, accessories, riding gear and apparel, and general merchandise.