Living History: Dalai Lama Needs Your Money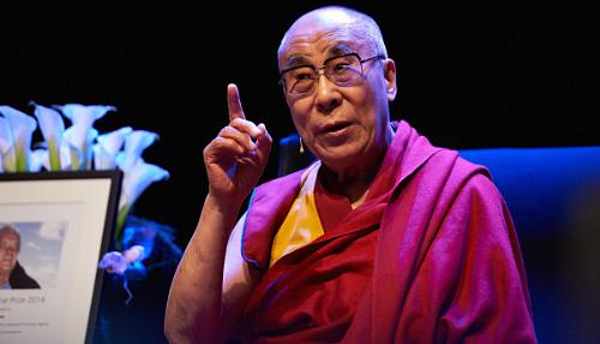 The Dalai Lama Foundation, a global, non-profit organization focused on peace and ethics education, today kicks off development of The Living History of the Dalai Lama.
It is the first of three phases that will comprise the new Dalai Lama Foundation Global Center For Peace.
Scheduled to launch in mid-2015, Living History will be a comprehensive, interactive, online experience that will chronicle the life and accomplishments of the 14th Dalai Lama, Tenzin Gyatso, an advocate for peace.
The Global Center for Peace is a three-part initiative designed to support and catalyze the advancement of peace, compassion, and social and economic change worldwide.
The first phase, the Living History project, launched an Indiegogo campaign to raise funds needed for development of the online experience.
The second phase, the Incubator For GOOD, is a program that will enable social entrepreneurs aligned with the Dalai Lama's messages of peace and compassion to collaborate, learn critical skills, meet partners and funders, and further develop their organizations.
The final phase, a Bay Area-based Center for Peace, will be a physical space designed to educate, inspire and encourage action among the next generation of peacemakers throughout the world.
"The Living History of the Dalai Lama will make the words and actions of this extraordinary man accessible to people across the globe so that new generations of change-makers will be motivated to further improve life on our planet," said Darlene Markovich, president and executive director of the Dalai Lama Foundation.
Dalai Lama, 80, was awarded the Nobel Peace Prize in 1989 for his non-violent struggle for the liberation of Tibet.
The Dalai Lama Foundation is a registered non-profit organization incorporated in the State of California in the USA.
Photo courtesy: Dalai Lama Foundation / Oliver Adam