London's Double-Decker Buses to Go Electric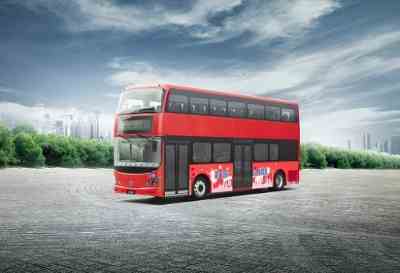 Transportation for London (TFL), known for its red double-decker buses, has contracted for the manufacture of a brand new, battery electric replacement. TFL has selected global electric vehicle company BYD to build the next generation London Bus double-deckers.
The announcement took place at this week's C40: Clean Bus Summit held at London City Hall. Breaking the news was the Mayor of London, Boris Johnson.
"The new electric double-decker trial will see the zero emission double-decker buses manufactured by BYD enter service on Route 16 from October," said Mayor Johnson.
[ How to Deal with Vehicular Pollution in Delhi ]
Also addressing the Clean Bus Summit was BYD's managing director of European Operations, Isbrand Ho.
BYD says it has built over 5,000 electric buses globally, making it by far the most popular electric transit vehicle on the planet.
BYD Company Ltd. is one of China's leading companies.