Miranda Lambert Features in 'Roots and Wings' Song for Ram Brand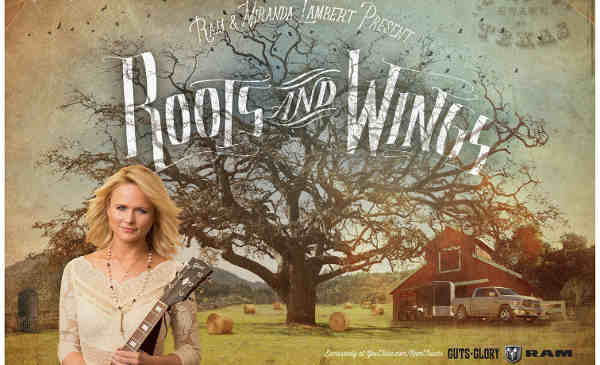 The Ram Truck brand launches a new marketing initiative this week featuring Grammy Award-winner Miranda Lambert and a custom "Roots and Wings" song Lambert wrote exclusively for the campaign.
The campaign includes television, print, digital, social media and long-form video elements and is the next phase of the partnership between Lambert and Ram first announced in November.
The new creative, breaking this week on various network and cable channels, coincides with Lambert's current "Certified Platinum Tour" and includes cross-promotion and branding at many concert venues.
Lambert's story is creatively told through live action video combined with illustrations, animation and vintage styling. Many of the landscapes are actual locations that are part of Lambert's life and all of the featured still photos are her personal family photos.
"Roots and Wings" is the soundtrack of the television spots and the brand's trademark "Guts. Glory. Ram" visuals close the spots.
"I am very inspired by what the Ram brand stands for – being who you are, working hard, staying true to your roots," Lambert said.
"Roots and Wings" video elements include 30- and 60-second television commercials launched Jan. 22 on broadcast and cable networks. A 15-second digital spot will also run on targeted media.
The campaign was created in partnership with Ram Trucks' advertising agency Dallas-based The Richards Group and Nashville-based G7 Entertainment Marketing.