Monique Lhuillier Reveals the Qualities of Platinum Jewelry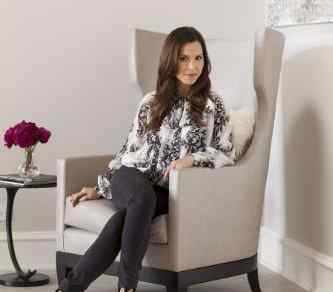 Platinum Guild International USA (PGI-USA) has announced a new partnership with premier bridal, fashion and jewelry designer Monique Lhuillier to support and promote everlasting platinum jewelry.
"Our partnership with Monique Lhuillier is one of our most exciting initiatives to date," says PGI-USA's president Huw Daniel.
An icon in her industry, Monique is revered internationally for her exquisite bridal and ready-to-wear collections that capture the essence of sophisticated luxury by provoking femininity, allure and glamour.
She has dressed such celebrities as Halle Berry, Reese Witherspoon, Drew Barrymore and first lady Michelle Obama.
"I encourage my brides to invest in platinum; its long-lasting, natural white beauty and durability make it the most precious of metals as well as an eternal symbol of an enduring relationship," says Monique.
[ Also Read: Platinum Jewelry: Who Wears What at the Oscars ]
Monique's recent foray into jewelry began with a collection of platinum engagement rings and wedding bands sold exclusively at Blue Nile, the world's leading online jeweler, and has since expanded into a full fine jewelry line.
Her platinum engagement rings nod to the individuality of the millennial bride by offering four collections appealing to different styles: Romantic, Modern, Antiquity and Tradition.
Throughout the program, Monique will speak to the exceptional qualities of platinum and why it is her metal of choice for these special pieces via both social and traditional media.