How Baseball Inspires Pandora Jewelry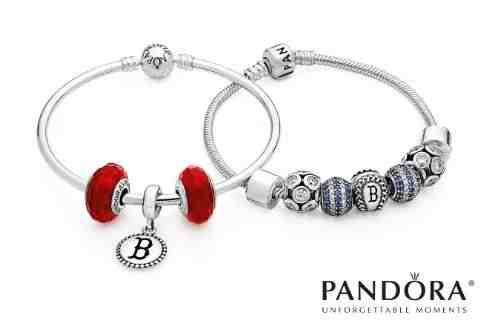 Pandora Jewelry has introduced a new Major League Baseball (MLB)-themed Pandora charm representing the League's 30 MLB clubs.
The new MLB charms hit select Pandora retailers March 27, with a suggested retail price of $75.
Just in time for Opening Day, Pandora adds an additional MLB charm to the collection of two existing MLB charms, to offer women other options to celebrate their favorite teams all year round.
The new MLB themed charm will feature logos of each of the 30 MLB Clubs engraved on Pandora's sterling silver Baseball charm.
[ Also Read: Platinum Jewelry: Who Wears What at the Oscars ]
Pandora and MLB announced their relationship back in October 2013, and released Pau Amarelo, yellow, wood charms, and sterling silver dangle charms engraved with each of the 30 MLB Club Team logos.
The Pandora and MLB collection is available at select authorized retailers. To view the entire MLB and Pandora collection, visit www.pandora.net or www.MLB.com.