NATO-Russia Council Discusses Situation in Ukraine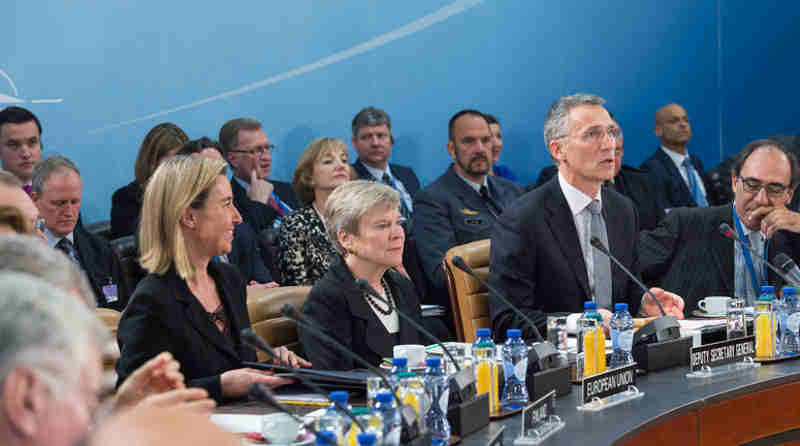 NATO Secretary General Jens Stoltenberg previewed the agenda of this week's meeting of NATO Foreign Ministers in a press conference on Thursday (30 March 2017).
On Friday, ministers will address topics including defence spending and the fight against terrorism, and pave the way for the Brussels meeting of NATO leaders on 25 May.
[ NATO Informs Trump About Russia and Violence in Ukraine ]
Stoltenberg also gave a read-out of discussions in the NATO-Russia Council. He noted that Allies and Russia had a substantial meeting on topics of common concern, including the situation in and around Ukraine, the security situation in Afghanistan and risk reduction and transparency.
"When tensions run high, it is even more important to keep talking with each other," he added.
Photo courtesy: NATO