NATO Stands with Lithuania to Combat Russian Aggression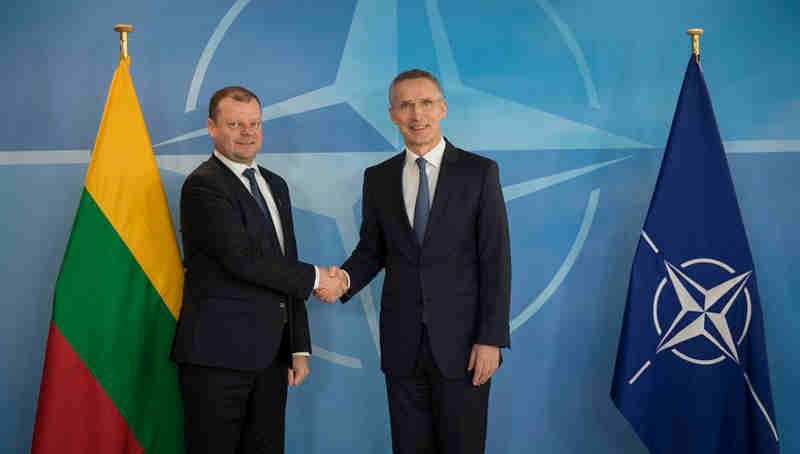 Secretary General Jens Stoltenberg welcomed Lithuanian Prime Minister Saulius Skvernelis to NATO headquarters on Tuesday (14 February 2017).
He thanked Lithuania – one of the three Baltic states – for its contributions to NATO missions and its leadership on defence spending.
The two leaders also discussed the deployment progress of NATO's enhanced forward presence in the eastern part of the Alliance.
[ NATO Informs Trump About Russia and Violence in Ukraine ]
"German and Belgian troops are already arriving in Lithuania, sending a clear message: NATO Allies stand united," said Mr. Stoltenberg.
NATO's military build-up around Lithuania has increased amid fears that Russia is trying to invade the Baltic states: Estonia, Latvia, and Lithuania.
Stoltenberg noted that NATO's deployments are defensive in nature and stressed the importance of NATO's two-track approach to Russia: strong defence combined with meaningful dialogue.
Photo courtesy: NATO