New Book by Arianna Huffington on Successful Life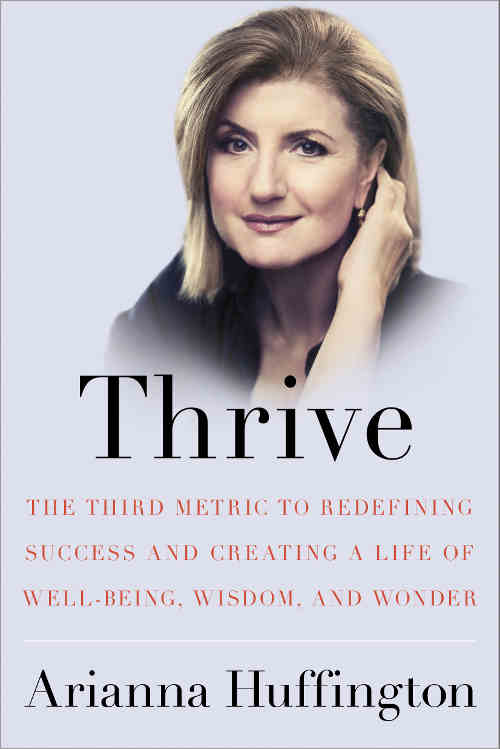 Arianna Huffington's personal wake-up call came in April of 2007, in the form of a broken cheekbone and an eye injury—the result of collapsing from exhaustion.
After years of around-the-clock work to build the Huffington Post, one of the fastest-growing media companies in the world, Arianna was forced to ask herself: is this what success looks like? Is this the life she wanted?
Globally recognized as one of the world's most influential women, she was, by the traditional measures of success, extremely successful. But she was not living a successful life by any sane definition. Arianna knew something had to change.
Since then, Arianna has dramatically altered the way she lives. Her new book THRIVE: The Third Metric to Redefining Success and Creating a Life of Well-Being, Wisdom, and Wonder (on sale March 25) shares her personal journey and charts a new way forward both in work and in personal life.
Arianna Huffington is the president and editor in chief of the Huffington Post Media Group, a nationally syndicated columnist, and author of fourteen books.
In May 2005, she launched the Huffington Post, a news and blog site. In 2012, the site won a Pulitzer Prize for national reporting.
For Arianna Huffington's book tour schedule, go to huffingtonpost.com/thrive