New ISIS Video Shows Caged Peshmerga Soldiers in Iraq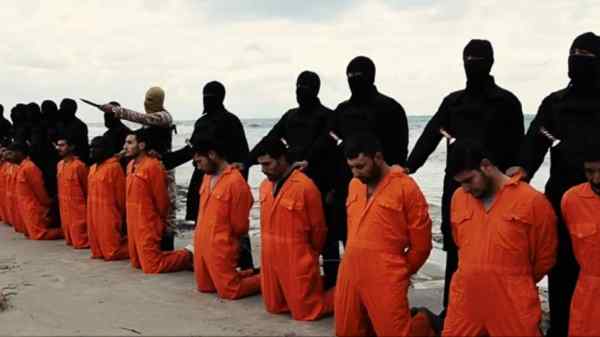 A new video released Saturday claims that the Islamic State of Iraq and Syria (ISIS) has caught over 20 Peshmerga soldiers in cages and paraded them through the streets of Iraq.
Peshmerga fighters belong to the military forces of Iraqi Kurdistan. The prisoners in the video are wearing the traditional orange-colored jumpsuits and said in their interview to the ISIS interviewer that they belong to the Kirkuk area that ISIS has been targeting in the past few days with the aim to capture it.
[ How ISIS Deals with Sexual Deviance ]
The new ISIS video also shows the glimpses of the mass beheading of 21 Christians kidnapped in Libya.
It's believed that the Peshmerga hostages will also meet the same fate as the earlier hostages of ISIS who were murdered either by beheading them or burning them alive.
It's reported that with the killing of these prisoners, ISIS wants to send a message to other Peshmerga soldiers that they must not fight against ISIS.
Although ISIS, which calls itself the Islamic State, is an Islamic terrorist organization, the U.S. maintains that its fight is not against Islam.
""We are not at war with Islam. We are at war with people who have perverted Islam," said the U.S. President Barack Obama.
Obama was addressing a White House Summit on Countering Violent Extremism on Wednesday and Thursday.