One Billion Meals for Starving Children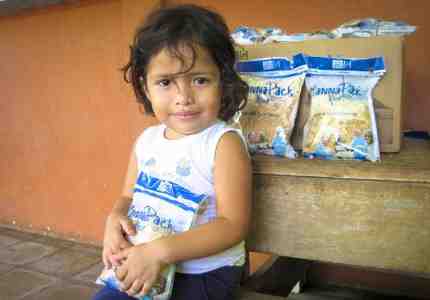 The week of Oct. 5, hunger relief organization Feed My Starving Children (FMSC) is celebrating a milestone in the organization's 27-year history: one billion life-saving meals have been packed and donated to malnourished children in more than 70 countries throughout the world, according to FMSC.
The nutritious MannaPack meals are packed at seven permanent sites: in Coon Rapids, Chanhassen and Eagan, Minn.; Aurora, Libertyville and Schaumburg, Ill. and Tempe, Ariz. FMSC also holds MobilePack events, which are hosted by businesses, youth and community organizations and churches throughout the country.
Since the Christian organization's founding in 1987, more than 4.2 million volunteers, including individuals and families as well as churches, school groups, corporations and community organizations, have hand-packed each nutritious meal and supported FMSC with donations.
---
Related Stories:
Christianity Under Attack in China
Who Is Supreme – Allah or Jesus?
---
"Under God's provision, an exceptional network of missions and humanitarian organizations has safely delivered FMSC meals to precious children around the world," said Mark Crea, FMSC executive director and CEO. "Our partners are the difference between hunger and hope, and I simply want to thank them for helping FMSC reach one billion meals."
The meals have transformed more lives than ever by restoring hope and providing a foundation for sustainability. This milestone is recognized as significant progress in the effort to eradicate world hunger, and FMSC continues to work toward the day hunger will be completely eliminated, says FMSC.
"As part of this celebration, our pledge is that we will not stop until we have fed all of God's starving children," said Crea.
A Christian non-profit founded in 1987, Feed My Starving Children tackles world hunger by sending volunteer-packed, nutritious meals to more than 70 countries, where they're used to operate orphanages, schools, clinics and feeding programs to break the cycle of poverty.