Orange the World to End Violence Against Women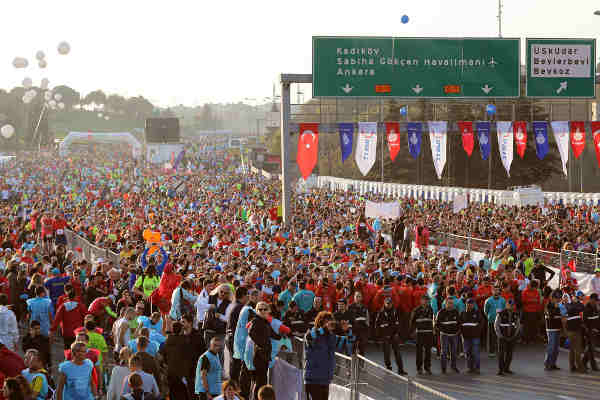 From parades to soccer matches, school debates, and the lighting up of monuments, a United Nations call to "Orange the World" aims to end violence against women and girls, which according to the UN's agency for gender equality (UN Women) affects one in three worldwide.
"Violence against women and girls remains one of the most serious – and the most tolerated – human rights violations," said UN Under-Secretary-General and UN Women Executive Director Phumzile Mlambo-Ngcuka.
"It is both a cause and a consequence of gender inequality and discrimination. Its continued presence is one of the clearest markers of societies out of balance and we are determined to change that," she continued.
[ How India Abuses Children's Right to Education ]
The call to action is part of the UN Secretary-General's UNiTE to End Violence against Women campaign, led by UN Women.
The colour orange, which has come to symbolize a bright and optimistic future free from violence against women and girls, will help unify the large-scale social mobilization.
It will be carried out during the civil society-driven 16 Days of Activism against Gender-Based Violence, which run from 25 November, the International Day for the Elimination of Violence against Women, until 10 December, Human Rights Day.
This year's 'Orange the World" initiative will focus on the theme of preventing violence against women and girls, in the specific context of the adoption of the 2030 Sustainable Development Agenda, which includes targets on ending violence against women and girls.
In the picture above: More than 100,000 people took part in the 2015 International Istanbul Marathon in Turkey on 15 November, with the slogan "Say No to Violence Against Women," and the overall colour theme of the marathon was orange. Photo: UN Women / Müslüm Bayburs