President Trump Backs Merit-Based Immigration System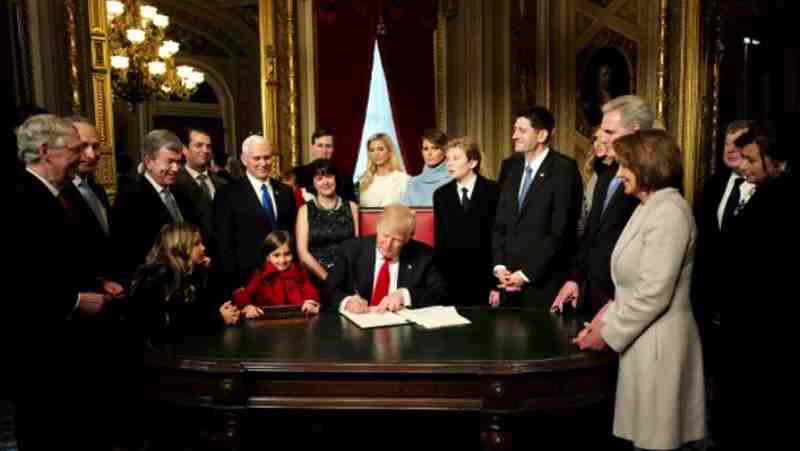 President Donald Trump supports the Reforming American Immigration for a Strong Economy (RAISE) Act to prioritize immigrants based on their skills while safeguarding the jobs of American workers.
According to a White House statement released Wednesday, the RAISE Act replaces the current permanent employment-visa framework with a skills-based system that rewards applicants based on their individual merits.
The system rewards education, English-language ability, high-paying job offers, past achievements, and entrepreneurial initiative.
This system is stated to be similar to the merit-based immigration systems used by Canada and Australia. It reduces overall immigration numbers to limit low-skilled and unskilled labor entering the United States.
According to the statement, the RAISE Act eliminates the outdated Diversity Visa lottery system, which serves questionable economic and humanitarian interests. It limits permanent resident status for refugees to 50,000 a year, in line with the 13-year average.
At present, just 1 out of every 15 immigrants to the United States comes in the country because of their skills. On average, 1 million immigrants are accepted into the United States for legal permanent residency annually, and most of them are low or unskilled workers.
This influx is the equivalent of adding more than the population of San Francisco to the country every year. More than 50 percent of all immigrant households receive welfare benefits, compared to only 30 percent of native households in the United States that receive welfare benefits.
For decades, according to the White House statement, low-skilled and unskilled immigration into the United States has surged, depressing wages and harming America's most vulnerable citizens.
The statement added that the RAISE Act follows through on President Trump's promise to reform the immigration system to put America first.