Prime Minister David Cameron Gets World Statesman Award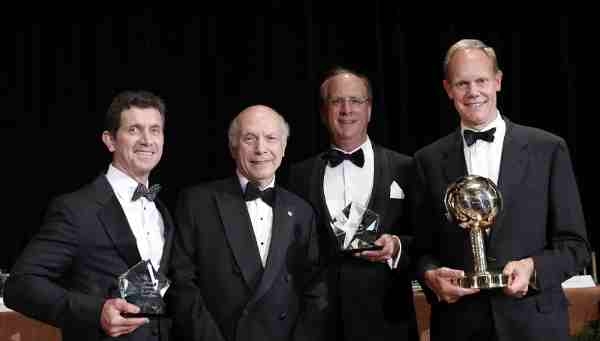 The Appeal of Conscience Foundation, an interfaith organization, and its president and founder Rabbi Arthur Schneier, honored the Prime Minister of the United Kingdom, David Cameron, with the 2015 World Statesman Award.
Laurence D. Fink, Chairman and Chief Executive Officer of BlackRock and Alex Gorsky, the Chief Executive Officer of Johnson & Johnson, received the 2015 Appeal of Conscience Awards.
The Appeal of Conscience Foundation's fiftieth anniversary dinner was held at the Waldorf-Astoria in New York City.
Prime Minister Cameron delivered remarks via video message, and Matthew Rycroft, the United Kingdom's Permanent Representative to the United Nations accepted the award on behalf of Prime Minister Cameron.
[ Missing Journalist's Family Says British PM David Cameron Did Not Help ]
The Prime Minister will be presented his award in person at a ceremony next week.
"Prime Minister Cameron was recognized for his steadfast leadership, commitment to economic and social development, dedication to peace, international and inter-cultural cooperation, and championship of human rights, freedom, and tolerance," said Rabbi Arthur Schneier, president of the Appeal of Conscience Foundation.
The World Statesman Award honors leaders who support peace, prosperity and freedom by promoting tolerance, human dignity and human rights by championing these causes in their homeland and working with other world leaders to build a better future for all.