Renegades: Jeep Brand Marketing Campaign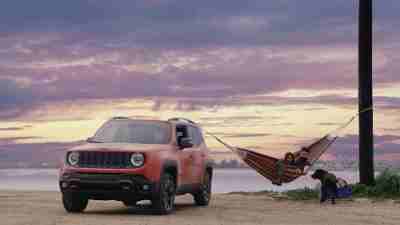 The Jeep brand has launched its North America marketing campaign for the all-new 2015 Jeep Renegade through a music platform with KIDinaKORNER / Interscope Records beginning Friday, April 17.
The 60-second launch commercial, "Renegades," airing across television, is built around the original song "Renegades" by the Brooklyn indie rock band X Ambassadors (KIDinaKORNER / Interscope Records).
The marketing campaign will leverage television, print, radio, experiential, digital, social and website channels, in addition to long-form video elements, as part of its launch.
The "Renegades" video can be viewed on the Jeep brand's YouTube channel and lyrics to "Renegades" can be viewed here.
"Renegades" is the new single from X Ambassadors and is available now for digital download and streaming via digital subscription services. The 2015 Jeep Renegade is available in dealerships now.