Republicans Demand the Server from Hillary Clinton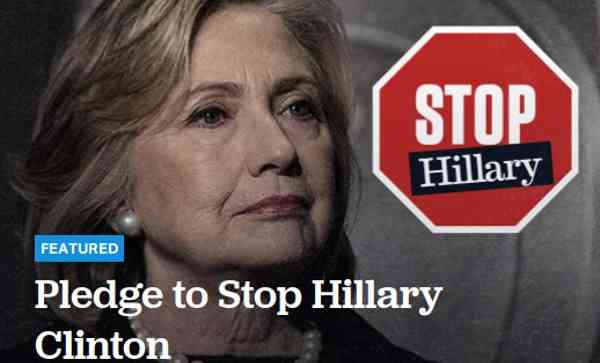 The Republican National Committee (RNC) has released a new video entitled 'Demand the Server' following the revelation that Hillary Clinton did not provide all of the work-related emails from her personal account to the State Department.
"From Day One, Hillary Clinton has not been telling Americans the truth about her secret email server. Not only were emails not being archived as she originally claimed, but she hasn't turned everything over either. This is another example of why a growing majority of Americans don't trust Hillary Clinton and why she must turn her secret server over to a neutral third party for independent review," said RNC chairman Reince Priebus.
Questions are being raised about Hillary Clinton's practice of using her own private email address and server instead of using the official email facility during her stint as Secretary of State.
As Secretary of State, Hillary Clinton evaded the law and put national security at risk by using a personal email address and a secret server to conduct all official business, citing "convenience," says GOP.
Rather than retaining and preserving all her written records, as the Federal Records Act requires, Clinton allowed her political cronies to decide which emails she turned over, before deleting about 30,000 emails, according to GOP.
Meanwhile, The GOP has started an online petition asking support from Americans for the GOP candidate in the 2016 Presidential election.
The petition claims that Republicans have the winning ideas, because their policies actually work.
Photo courtesy: GOP