RMN Foundation Program Provides Better Livelihood to Poor People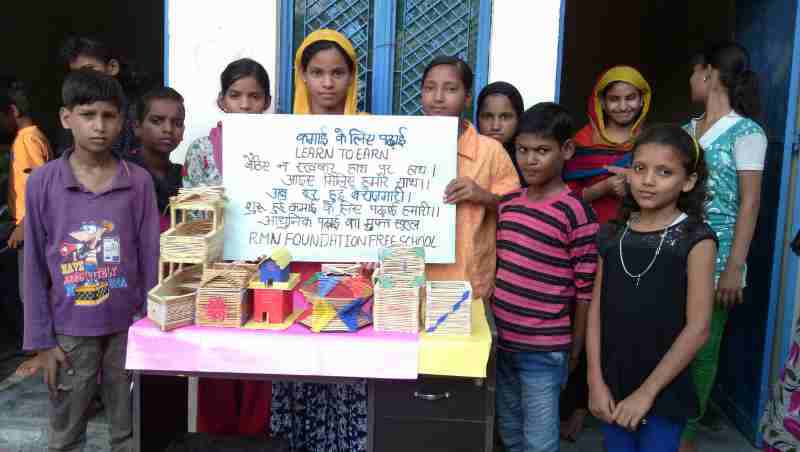 RMN Foundation school – which provides modern education free of charge to deserving children – has announced that its new charity program to provide better livelihood to the disadvantaged people of Delhi is now ready to take off.
The Foundation had started a 'Learn to Earn' program two months ago to help students learn the modern aspects of education and earn their livelihood by making products and selling them in the market.
In order to make products under this program, RMN Foundation has set up a small production unit in Dwarka, New Delhi. The products made by the students will be sold under the "My Life" brand name.
[ Read Full Report: RMN Foundation School Products Go to Market ]
The activities of RMN Foundation are being run single-handedly (without any external support) by RMN Foundation founder Rakesh Raman, who is a government's National award-winning journalist.
He had also been associated with the United Nations (UN) through United Nations Industrial Development Organization (UNIDO) as a digital media expert to help businesses use technology for brand marketing and business development.
As RMN Foundation has limited resources, it invites people to get involved and donate for the Foundation's educational as well as other social activities. Donation details are available here.