Save the Children Gets Lassie as First Animal Ambassador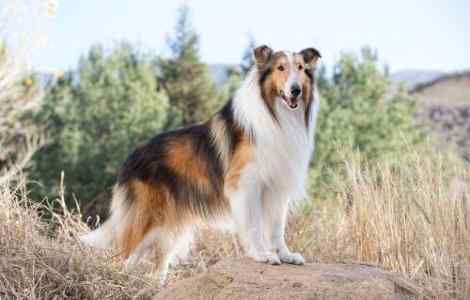 Lassie is taking on a new role to protect U.S. children from disaster as ambassador for Save the Children's Get Ready Get Safe initiative, the nonprofit organization announced Tuesday.
"We're thrilled that Lassie is joining the team. Who better to show children that emergency preparedness can help them feel safe, not scared?" said Kathy Spangler, Save the Children's vice president for U.S. programs.
An estimated 6 in 10 Americans don't have a family emergency plan, and many states still fail to meet minimum standards on disaster planning at schools and child care centers. Yet devastating natural disasters and school tragedies continue to demonstrate how a child's world can be upturned in an instant.
In her first appearance as Save the Children ambassador, Lassie travels this week to the site of one such disaster – Moore, Oklahoma – where a deadly tornado ripped through homes, schools and child care centers nearly one year ago.
Lassie will visit some of the many affected child care centers that Save the Children helped reopen as part of its response to the May 20, 2013 tornado. She will spend time with children and staff who followed emergency plans and miraculously survived near total destruction without serious injury.
Lassie will also visit Moore elementary schools destroyed in the tornado, where she will help lead Get Ready Get Safe "prep rally" activities that empower children and educators to advance emergency preparedness.
Photo courtesy: DreamWorks Animation / Save the Children