Security Council Calls for Political Solution to Libyan Crisis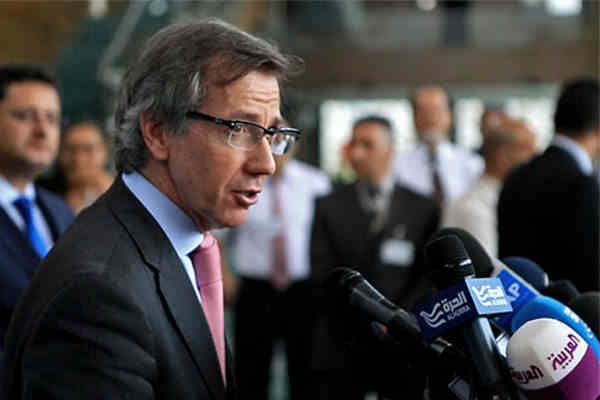 The Security Council has emphasized the urgency for Libyan stakeholders to reach a political solution to the country's crisis amid ongoing United Nations-facilitated talks.
In a statement issued Wednesday, the 15-member Council "strongly encouraged" all participants of the Libyan Political Dialogue "to positively consider" the proposals contained in the fourth draft of the political agreement which emerged from the most recent round of talks held in Morocco from 8 to 9 June.
"The members of the Security Council reiterated that there can be no military solution to the crisis in Libya and that reaching a Political Agreement leading to the formation of a Government of National Accord is critical to ending Libya's political, security and institutional crises, and to confront the rising threat of terrorism," the statement continued.
Delegations represented in the Libyan political talks recently met in Germany's capital for UN-led discussions hosted with senior officials from a number of States, including the United States, Russia, China, France and the United Kingdom.
According to UN Special Representative on Libya, Bernardino León, who was in attendance, the meeting saw representatives of the five permanent members of the Security Council send a "very strong message" of unity and support to Libya and its parties.
That broad message of support was echoed in the statement which said the Council welcomed the efforts made by all participants of the political dialogue and of the other tracks of the peace process, including civil society contributions, local-level ceasefires, prisoner exchanges, and the return of internally displaced persons.
In addition, the UN body noted it was prepared to sanction those who continue to threaten Libya's peace, stability and security while reaffirming their strong commitment to the North African country's sovereignty and territorial integrity.
Meanwhile, UN spokesperson Farhan Haq reported that Mr. León continues to engage with the Libyan parties on the agreement he put forward for their consideration on 8 June.