Sudarshan Shetty to Join Rolls-Royce Art Programme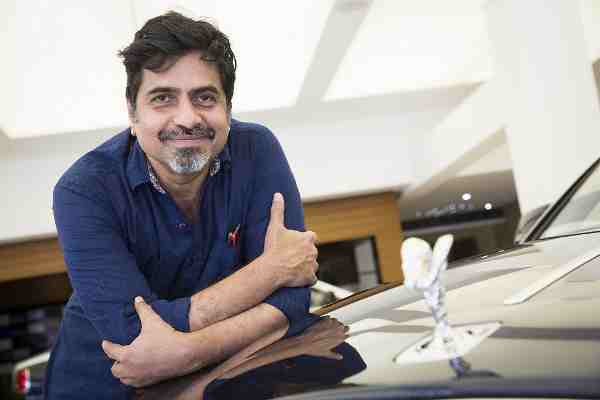 Rolls-Royce Motor Cars announced Thursday that Indian artist Sudarshan Shetty will be the next artist to be commissioned for the Rolls-Royce Art Programme.
According to Rolls-Royce, Shetty is one of the most renowned Indian artists of his generation and is acclaimed for his artistic practice, which includes enigmatic sculptural installations that reflect on urban contemporary life.
Shetty's new work will take the form of a two-channel film, anchored by two sculptures. The commission will be based on an Indian folk tale and is slated to be presented in Mumbai on 5 November 2016, alongside his existing 'Flying Bus' public art project at the Maker Maxity in Bandra-Kurla Complex, Mumbai. The new commission will then move to New Delhi.
Shetty will become the first artist from India to join the Rolls-Royce Art Programme. He has recently been appointed as Artistic Director of the Kochi-Muziris Biennale, which opens in December 2016.
[ Also Read: Raman's Tech Tale Series – Knowledge Stories for Children ]
The new commission will take inspiration from a popular South Indian folk tale that is an allegory for artistic expression and the importance of creativity. Two structures will represent the home and public space featured in the story, whilst the film will depict the tale of a husband and wife, at a moment when the wife envisions a story and a song from her breath whilst sleeping.
The sculptures will represent key moments in the tale and will be rigorously handcrafted reflecting the art of craftsmanship. Shown across two screens, the film will convey a sense of unfolding time whilst exploring the narrative as it comes into the world through language and music.
[ Read and Watch: Narendra Modi Stars in New BJP Thriller Modi Sarkaar ]
Sudarshan Shetty joins Emirati artist Mohammed Kazem as a member of the Rolls-Royce Art Programme for 2016. Kazem has been commissioned to create a sculpture for the Programme which will be presented in late 2016 alongside a Bespoke motor car that has been inspired by the new work.
Sudarshan Shetty presented a successful Art Talk in Sydney to coincide with the 20th Biennale of Sydney in March 2016 for the Rolls-Royce Art Programme.
To date, Rolls-Royce has worked with leading international artists and key figures from the contemporary art world including: Isaac Julien, Ana Maria Tavares, Morgan Wong, Carlos Rolón/Dzine, Angela Bulloch, Ugo Rondinone, Michael Zavros, Regina Silveira and Will Cotton.