Survey Finds Women Love and Own Sex Toys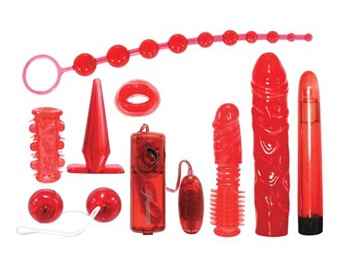 While 54% of the females asked said they did not own any adult toys, 41% admitted they owned at least one, and an additional 4.5% said they owned six or more.
AdamAndEve.com, America's leading vendor for adult products, asked over 1,000 adults this month about the number of sex toys they own, and the results may surprise you. The survey findings were released Thursday, May 8.
When asked the same question, as compared to women, 64.5% of men said they didn't own a sex toy, but 31.7% owned at least one and 3.8% owned six or more.
[ Also Read: Survey Reveals Increase in Sexual Confidence of Internet Users ]
"I would like to see these numbers much higher," says Dr. Kat Van Kirk, resident sexpert for AdamAndEve.com.
"Adult toys can bring an added dimension of pleasure to both solo and couples' play. A large part of a healthy sex life is learning what pleases us… and for many adults, toys help us reach that goal faster, easier and better."
"Adam & Eve encourages adults to explore their sexuality and educate themselves on everything from sexual health to pleasure enhancement," says AdamAndEve.com director of Marketing Chad Davis. "From erotic toys to how-to DVDs, AdamAndEve.com has a variety of accessories for individuals and couples."
[ Watch: Fashion Models' Sexy Moments in Commercial Shoot ]
The web-based survey, conducted by an independent third party survey company, of over 1,000 American adults age 18 and up, was sponsored by Adam & Eve to study sexual preferences and practices.
"Sex Chat with Dr. Kat" can be found on podcasts through iTunes or www.drkat.com. Her new book, "The Married Sex Solution: A Realistic Guide to Saving Your Sex Life," can be found on Amazon.com.
Photo courtesy: Adam & Eve