UN Experts Deplore South Carolina Killings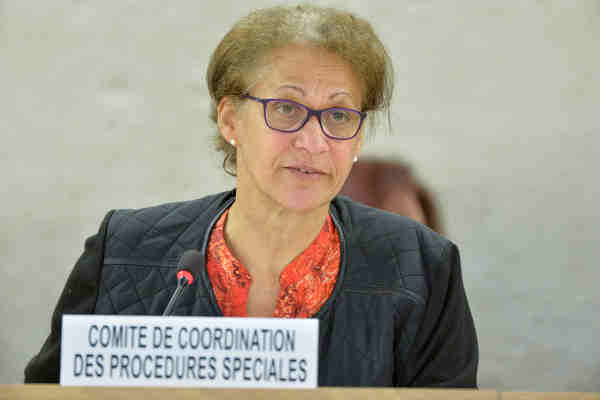 In the wake of the 'appalling' attack that left nine African Americans dead at church in South Carolina, a group of UN human rights experts has called for prompt action by authorities in the United States to investigate the hate crimes and urged measures to prevent gun violence affecting the security of African-Americans, their communities and wider society as well.
Issuing a statement on behalf of the United Nations Working Group of Experts on People of African Descent, the current Chairperson, Mireille Fanon-Mendes-France, denounced what the experts flagged as racially motivated 17 June killings.
---
Important Note
While terrorist attacks and human rights violations are happening at an alarming rate all across the world, the UN has failed miserably in finding peaceful solution to any of the conflicts. The UN Secretary-General and other top UN officials are doing nothing to stop terrorism and other crimes except issuing statements which are utterly useless and meaningless.
In the given situation, the UN member countries must challenge the role of this intergovernmental organization and stop financing it. All the funds given by the member states are being squandered by the UN which is now overstaffed with unskilled officials. Believe me, UN has lost its relevance.
---
"We utterly condemn the appalling attack on the Emanuel African Methodist Church in Charleston, South Carolina, this week and the killing of nine African Americans," the experts said, welcoming the "prompt action by the authorities" to investigate the hate crime, underscoring that "every effort must be made to ensure the person guilty of this act is prosecuted and punished accordingly."
The statement continued: "Urgent measures must be taken to prevent gun violence and racist crimes motivated by prejudice that affect the security of Afro-Americans, their communities and society as a whole."
The Group's condolences were offered to the people of the United States, "especially the families and friends of those who were murdered while in worship at Church."
The Working Group, established on 25 April 2002 by the Commission on Human Rights, is composed of five independent experts serving in their personal capacities.