Volvo Brings New Child Safety Seat Concept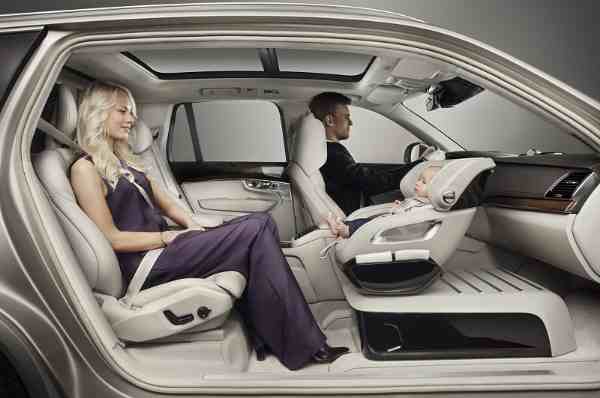 Volvo Cars' design team has completely re-imagined how children could travel safely in cars in the future. The move follows the Shanghai reveal of the XC90 Excellence and the Lounge Console Concept, which marked a bold and luxurious step forward for the Swedish car brand.
"We started by asking ourselves if we could make life easier for parents and safer for their children when it comes to the child seat experience," said Tisha Johnson, chief designer Interiors at Volvo Cars Concept and Monitoring Centre.
According to Tisha Johnson the idea originated in a conversation with Volvo Cars' owner Li Shufu when he reviewed the XC90 Excellence Lounge Console Concept earlier this year and thought about how else the space left by removing a front passenger seat could be used. The design team at Volvo Cars took on the challenge and in the process re-imagined the way in which small children can travel.
[ Hyundai Launches Blue Link App for Apple Watch ]
The resulting concept enables the parent to swivel the seat counter-clockwise when seating the child and then lock the seat in a rearward facing position. The concept also provides storage for small items beside the seat and a storage space underneath for diapers, blankets, or other larger items and enough space for a tote bag at the front of the seat under the dashboard.
The Excellence Child Seat Concept, which also provides a function to help small children safely lean back and sleep, is based on Volvo's clear safety position; that small children should travel rearward facing as long as possible (at least up to the age of 3 or 4).
This is primarily due to the lack of muscular strength in the necks of small children and the disproportionate head size and weight in relation to the body.