World Worried Over North Korea's Hydrogen Bomb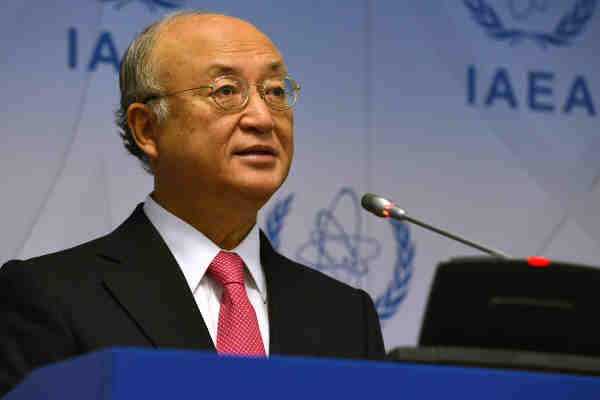 Following the announcement today by the North Korea or Democratic People's Republic of Korea (DPRK) that it has carried out a hydrogen bomb test, the head of the UN International Atomic Energy Agency (IAEA) said that if the nuclear test is confirmed, it is in clear violation of UN Security Council resolutions and is "deeply regrettable."
Hydrogen bomb or H-bomb is a new-generation thermonuclear weapon which is considered much more lethal than a conventional nuclear bomb. It is believed that a single explosion of a Hydrogen bomb can destroy a whole city.
"I strongly urge the DPRK to implement fully all relevant resolutions of the UN Security Council and the IAEA," said Director General Yukiya Amano in a statement.
[ Will Iran Make a Nuclear Weapon? ]
He added that the IAEA remains ready to contribute to the peaceful resolution of the DPRK nuclear issue "by resuming its nuclear verification activities in the DPRK once a political agreement is reached among countries concerned."
Meanwhile, the Comprehensive Nuclear-Test-Ban Treaty (CTBT), which was adopted by the UN General Assembly in 1996, said its experts are "analysing the event to establish more about its nature."
[ Security Talks to Deter North Korean Nuclear Threats ]
"If confirmed as a nuclear test, this act constitutes a breach of the universally accepted norm against nuclear testing; a norm that has been respected by 183 countries since 1996," said the Executive Secretary of the CBTO, Lassina Zerbo, in a statement.
"It is also a grave threat to international peace and security," he continued. "I urge the DPRK to refrain from further nuclear testing and to join the 183 States Signatories who have signed the Comprehensive Nuclear-Test-Ban Treaty."