All-New Volvo XC90 Ready to Roll Out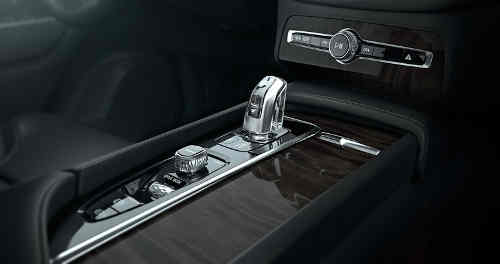 Volvo's all-new XC90 is launched today. Volvo Cars has created a launch programme that will unveil the car from the inside out. This means it will start by disclosing the many new interior features of the car and culminate in the full external reveal in August.
"The most striking feature is a tablet-like touch screen control console, which forms the heart of an all-new in-car control system," said Thomas Ingenlath, senior VP Design of Volvo Car Group. "This system is virtually button free and represents an entirely new way for drivers to control their car and access a range of Internet-based products and services."
The new XC90's interior combines materials such as soft leather and wood with handcrafted details including a gear-lever made of crystal glass from Orrefors, the Swedish glass maker, and diamond-cut controls for the start / stop button and volume control.
The new XC90 is the first Volvo to use the company's Scalable Product Architecture (SPA), which creates a far wider range of design possibilities, improves driveability and permits the inclusion of the latest safety features and connected in-car technologies.
The story of the latest advancements within safety and interior air quality will be released in late July / early August, while the reveal of the technology highlights, including chassis and powertrains, will start in mid-July and continue throughout the summer until the exterior launch at the end of August.