Ash Carter to Discuss Fight Against ISIS in Jordan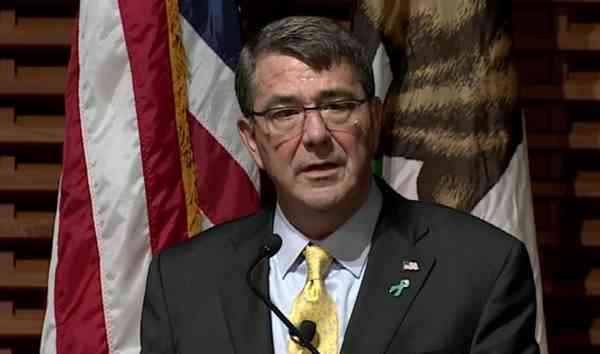 Pentagon Press Secretary Peter Cook has announced that the U.S. Defense Secretary Ash Carter embarks on a trip to three Middle Eastern nations.
Beginning July 19, Cook said in a statement, Carter travels to Israel, and then to Saudi Arabia and Jordan.
"He will work with Israel to further explore ongoing efforts to identify solutions to some of their most critical security challenges — countering Iran's destabilizing activities and preventing terror attacks," Cook said. The secretary also will travel to Jeddah, Saudi Arabia, to meet with senior Saudi officials, he added.
[ Military Power Cannot Defeat ISIL: Wormuth ]
Carter's stop in Jordan will focus on the international coalition's fight against the Islamic State of Iraq and the Levant (a.k.a. ISIS), the press secretary said. He will meet with multinational commanders and senior Jordanian military officials to discuss the fight and regional developments.
"Secretary Carter will thank Jordan for its leadership in the coalition, and also thank and recognize the work of the international air crew members for their efforts to degrade and destroy ISIL," Cook said.