Baloch Activists Protest Against China and Pakistan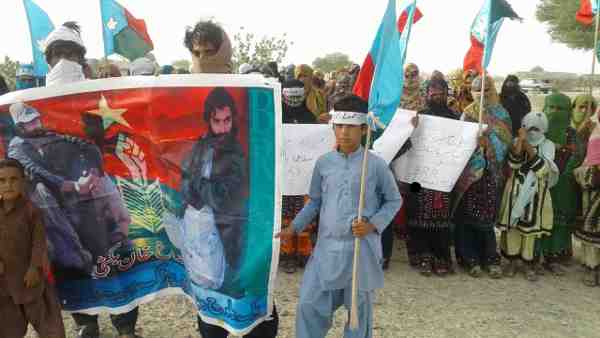 Baloch Republican Party (BRP) activists carried out a protest rally Monday against military operations and Chinese intervention in Balochistan.
They chanted slogan in support of top Baloch nationalist leader, Nawab Brahumdagh Bugti, in Awaran.
A rally was carried out in Kolwa area of Awaran district to protest the recent military operations in different parts of Balochistan including Dera Bugti and the intervention of China on Baloch soil.
[ Kashmir Dispute: Anti-India Slogans Raised in New York ]
The protesters chanted slogans "down with Pakistan, long live Nawab Brahumdagh Bugti" and against the Chinese intervention in Baloch soil through an economic project which the Baloch people see as a threat to their identity and existence.
Earlier this month, the Prime Minister of India Narendra Modi had asked Pakistan to stop human rights violations in Balochistan. In response, BRP had welcomed Modi's statement that highlighted the Balochistan issue on international level.
[ UN Human Rights Office Denied Access to Kashmir ]
Local people in Balochistan blame Pakistan for occupying their country illegally and committing atrocities on them when they demanded freedom.
It is stated that Pakistan military has killed thousands of people in Balochistan and has kidnapped and arrested many of them who opposed Pakistan's occupation of Balochistan.
A large number of activists including women and children participated in the Monday rally and protested against China and Pakistan for "looting Baloch resources" and conducting military operations against civil Baloch populace in every corner of Balochistan.
Photo courtesy: BRP