Chris Evert Brings Chrissie by Tail Line of Tennis Apparel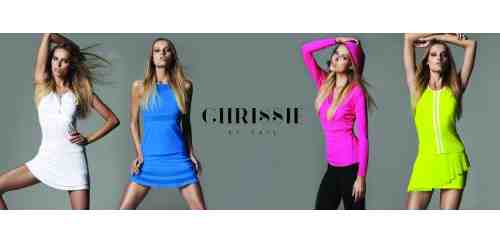 Legendary tennis star Chris Evert and Tail Activewear have collaborated on a new line of women's tennis and active clothing.
Inspired by Ms. Evert, the new line will be branded "Chrissie by Tail" or "Chrissie" and will be distributed exclusively by Tail Activewear.
"Chris pushed our team to elevate design and performance and helped us stay positive and focused on achieving new heights," said Jerry Edwards, CEO of Tail Activewear. "We shall work obsessively to make Chrissie by Tail a new standard for innovation in fashion and performance."
[ Also Read: Maria Sharapova Named the Face of Avon Luck Fragrances ]
"Tail was extremely diligent in researching fabrics and innovating design and always open to collaborating on every detail, which enabled us to achieve a sporty, fashion forward look as well as athletic performance," said Ms. Evert.
During her professional tennis career, Chris Evert won 18 Grand Slam titles and was ranked #1 in the world seven times. Today, she operates the Evert Tennis Academy in Boca Raton, Florida, is active on several nonprofit boards, and is a commentator for ESPN during Grand Slam events.
The spring 2015 "Chrissie by Tail" collections will be available in November 2014 at many leading retailers and online.