Coalition Searching for Terrorist Leader Baghdadi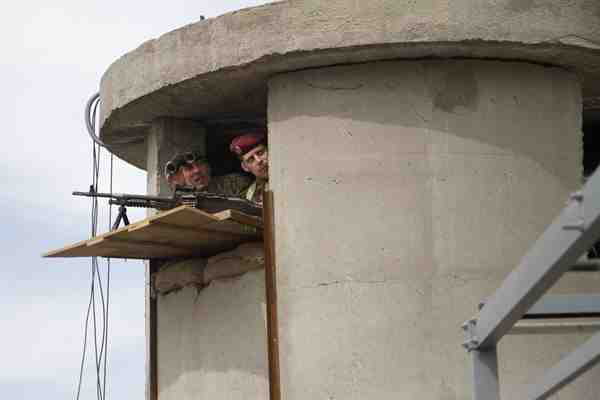 The efforts of U.S.-led coalition against the Islamic State of Iraq and the Levant's (ISIL or ISIS) leadership have severely limited the terror group's operations, the Operation Inherent Resolve spokesman said last week.
Army Col. Steve Warren told Pentagon reporters via teleconference from Baghdad that the coalition has remained active in targeting ISIL leadership.
Coalition efforts have dismantled ISIL headquarters and disrupted the terrorists' efforts to plan attacks in Iraq, Syria or abroad, Warren said.
[ Can the New U.S. Strategy Combat Terrorist Threats? ]
"ISIL's leadership is having an increasingly difficult time governing their so-called caliphate and they're hunkered down with a degraded ability to shoot, move or communicate," he said.
The coalition is actively searching for ISIL leader Abu Bakr al-Baghdadi, who is believed to travel between Iraq and Syria, Warren said.
Islamic State of Iraq and Syria (ISIS) or Islamic State (IS) is a modern militant organization, which uses digital media effectively to deliver its messages and for new recruitments of militants.
With a strong force of more than 30,000 fighters under its leader Abu Bakr al-Baghdadi, ISIS is attacking different nations with the aim to set up a large Islamic State called the Caliphate or an independent country.
[ Is Islam the Common Enemy of All Religions? ]
"I hope that al-Baghdadi watches these press conferences because I want him to know that we are hunting him," Warren said.
"We will find him just like we found his mentor [Abu Musab al-] Zarqawi and killed him, just like we found the grandmaster of terrorism, Osama bin Laden, [and] we killed him," Warren told reporters.
"He will taste justice," he added. "I don't know if that justice will look like a Hellfire missile or if it will look like a dark prison cell somewhere but he will find justice one day."
Baghdadi is a brutal terrorist, Warren said, who should "not sleep well — ever. … Someone's either going to come in the window and snatch him up, or the entire house that he's in will get reduced to rubble."
In the picture above: U.S. Army Maj. Gen. Gary J. Volesky, left, the commander of Combined Joint Task Force Land Component Command – Operation Inherent Resolve, and a French soldier peer out of a guard tower at Camp Monsabert, Iraq, March 24, 2016. Volesky visited the camp to meet with Task Force Monsabert senior leaders and to receive a briefing on the ongoing training effort there. Army National Guard photo by Sgt. Katie Eggers