Congress Blames BJP Government of Political Espionage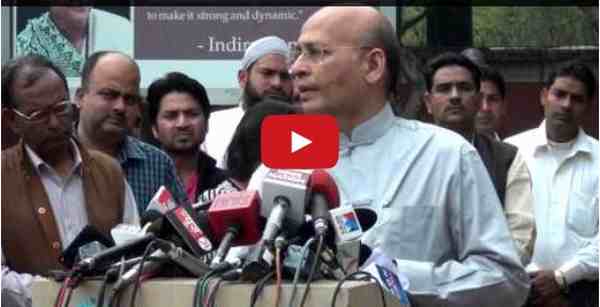 The opposition Congress party accused the ruling party BJP in India for spying on Congress leader Rahul Gandhi.
Congress on Saturday demanded an explanation from both Prime Minister Narendra Modi and Home Minister Rajnath Singh on the alleged intrusion by Delhi Police into Congress vice president Rahul Gandhi's personal life.
"This kind of political espionage, snooping, surveillance and intrusion in political opponent's life may be Gujarat model but not Indian model," said Congress spokesperson Abhishek Singhvi.
[ Can Aam Aadmi Party Stay United? No Way. ]
"A few days ago, an ASI from Delhi Police headquarter was found snooping, making unnecessary and weird remarks at Rahul Gandhi residence. When stopped by SPG (special protection group), it was found he was trying to fill up a form with weird questions about Rahul Gandhi's height, colour of eyes, hair," added Singhvi.
The Congress leader said, "India is a proud democracy, not a police state. We are a vibrant democracy. This kind of political espionage is condemnable."
The police, on the other hand, has clarified that it was a routine information-collection exercise.
Congress is not satisfied with the police response. Singhvi said Congress will take up the issue in the Parliament.