Connected Care Platform for Treating Sleep-Disordered Breathing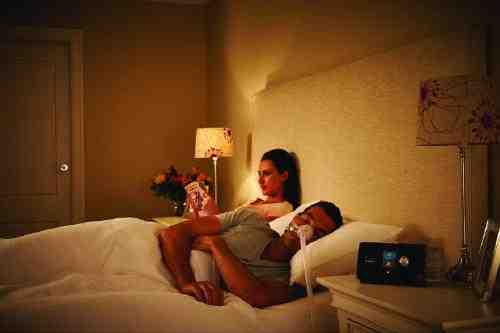 ResMed (NYSE: RMD) today announced Air Solutions, a new connected care solution for treating sleep-disordered breathing.
The company says it can benefit all stakeholders in the care continuum. The ResMed Air Solutions platform has data-driven components that span from diagnosis to treatment, compliance management and patient engagement.
"With Air Solutions, we're creating a new beginning in patient care," said Don Darkin, president of the ResMed Sleep-Disordered Breathing Business Unit.
[ Also Read: Vaginal Care: How to Keep Your Vagina Clean and Healthy ]
Air Solutions comprises components that, together, create a comprehensive end-to-end ecosystem that directly addresses the pain points for each stakeholder in the patient's therapy, including physicians, sleep labs, home medical equipment providers, and the patients themselves.
The ecosystem approach, Darkin says, can increase efficiency and treatment efficacy by keeping providers informed and patients engaged.
ResMed's ApneaLink Air and AirFit masks are available now in the U.S. and other select markets. The AirSense 10 and AirView will be available in the U.S. and Australia on Aug. 18, and other markets later this calendar year. The AirCurve 10 Series and myAir will also be available later this calendar year.