Cricketer Virat Kohli Stars in 'Made of Bold' Film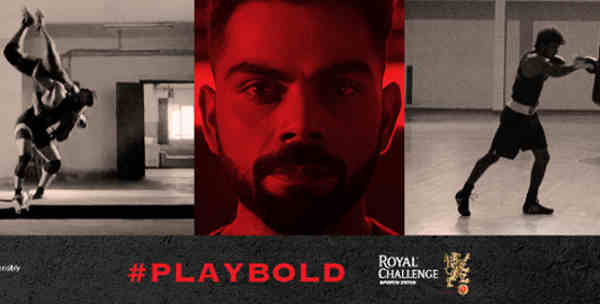 Cricketer Virat Kohli Stars in 'Made of Bold' Film
Through the 'Made of Bold' video, Indian cricketer Virat Kohli and Royal Challenge Sports Drink have come together to pay tribute to the bold journey of Indian athletes.
"Jis desh ki ragon mein khoon se zyada cricket daudta hai Wahan kuch ansune ankahe irrade bhi daudte hain, khamoshi se. Ansune anjaane par kisi se kum nahin."
[ आओ मिल कर करें एक नये और समृद्ध भारत का निर्माण ]
These opening lines from the 'Made of Bold' video, narrated by Virat Kohli and written by Sonal Dabral, give a perspective on the behind-the-scenes challenges of Indian athletes, who strive for success against all odds in a country that primarily worships cricket.
"Every successful athlete has a journey made up of a bold spirit, grit and mental strength," says Virat Kohli.
Photo / Video courtesy: Royal Challenge