Cycle for Survival to Beat Rare Cancers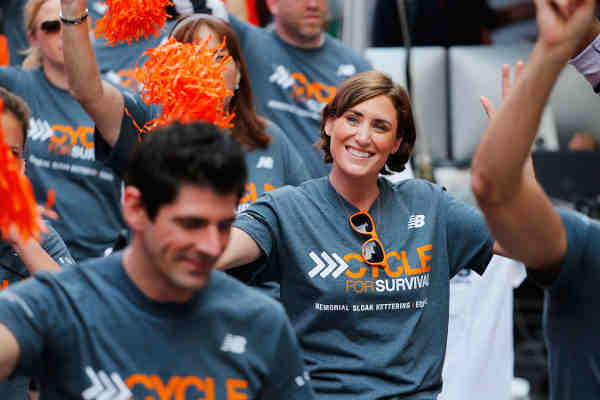 Cycle for Survival, a national movement to beat rare cancers, brought supporters to Times Square on Monday for its third annual Times Square Takeover.
The all-day celebration included stationary cycling rides led by instructors from Equinox, Cycle for Survival's founding partner.
Nearly 800 people — rare cancer survivors, patients, Memorial Sloan Kettering doctors, caregivers, special guests and supporters — rode on Monday.
The Times Square Takeover celebrated the opening of registration nationwide for Cycle for Survival's 2016 events, the movement's 10th year of rides.
[ Cycling to Work Event Held in Bangalore ]
Event sponsors included Smartwater, the official hydration sponsor, and New Balance, the official apparel sponsor.
100 percent of the money raised by Cycle for Survival supports rare cancer research studies and clinical trials led by Memorial Sloan Kettering, which owns and operates Cycle for Survival.
Founded in 2007, Cycle for Survival is an athletic fundraising event in the country.
About 1.6 million Americans were diagnosed with cancer in the past year, and approximately half are battling a rare cancer. Cancers classified as rare include pancreatic, thyroid, brain, ovarian, all pediatric cancers and many others.
[ 6,000 Cyclists Ride in 2015 Pan-Mass Challenge ]
Rare cancer research is typically underfunded, often leaving patients with limited to no options for treatment. Cycle for Survival is helping to fill this funding gap by supporting research led by Memorial Sloan Kettering.
Anyone can register for the 2016 events. Rides will take place in February and March in 15 cities across the country.