Finally, ISIS Kills Second Japanese Hostage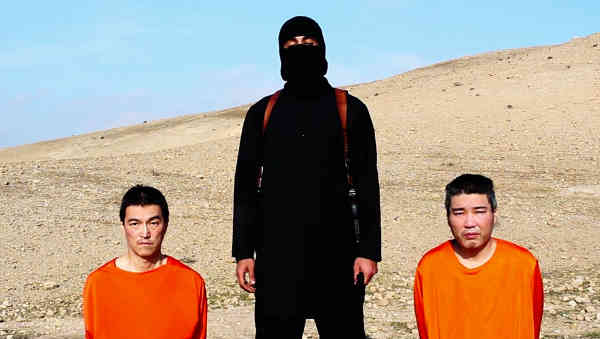 By Rakesh Raman
The Islamic State of Iraq and Syria (ISIS) has put an end to the uncertainty about the execution of the second Japanese hostage, as reports surfaced Saturday about the beheading of Kenji Goto.
It was earlier expected that ISIS might release Goto along with another hostage – a Jordanian pilot – in the prisoner swap that the terrorist organization had demanded. ISIS had agreed to release the Jordanian pilot if Jordan released the convicted terrorist Sajida al-Rishawi.
After delivering a few messages to ISIS, Jordan finally decided not to release Ms. Rishawi with a warning to ISIS that if it killed the Jordanian pilot, Jordan will execute ISIS prisoners.
A week ago, ISIS had killed Haruna Yukawa, the other Japanese hostage who had appeared along with Goto in an ISIS video that asked Japan to pay a ransom of $200 million for the release of both its Japanese hostages. Japan didn't pay.
[ Angelina Jolie Expresses Sympathy for Japanese Hostage Killed by ISIS ]
The fate of Jordanian pilot Moaz al-Kassasbeh is not clear. After capturing him, ISIS had published an interview with him in its magazine Dabiq, which was released recently.
In the introduction of the published interview, ISIS had said, "an apostate pilot flying for the crusader alliance was captured by the Islamic State after his plane was shot down with a heat-seeking anti-aircraft missile. The successful hitting of the target and subsequent crash was by Allah's permission. All praise and thanks is due to Him alone."
While concluding the interview, ISIS asked the pilot if he knew what the Islamic State will do with him. His reply was: "Yes… They will kill me… "
By Rakesh Raman, the managing editor of RMN Company
You also can read: More Articles by the RMN Editor, Rakesh Raman
This article is part of our editorial section
Wars and Conflicts
that carries related news and views from all parts of the world.