Syrian Kurds Liberate Kobani from ISIS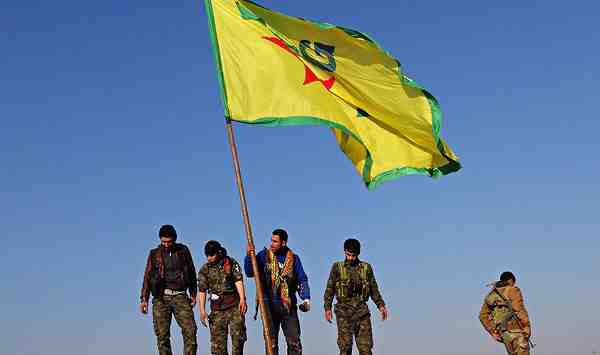 By Rakesh Raman
The People's Defense Units (a.k.a. Yekîneyên Parastina Gel or YPG), which is the national army of Syrian Kurdistan, claimed Monday that it has taken back the Syrian city of Kobani from the Sunni extremist group Islamic State of Iraq and Syria (ISIS) after nearly four months of fighting.
Earlier, U.S. Army Gen. Martin E. Dempsey had observed that despite continued U.S.-led airstrikes to keep ISIL (or ISIS) forces at bay, the key Kurdish city Kobani, which borders on Turkey, could fall into ISIL jihadists' hands.
However, YPG – along with the Women's Defense Units (YPJ) – continued its fighting against the ISIS and claimed Kobani back. That's what it also posted on YPG's official Twitter account with a picture, saying: "Fighters of the YPG @DefenseUnits rise their flag as they liberate the Kaniya Kurda hilltop in East #Kobane. Jan. 26."
If the YPG claims are true, it will be a major setback for ISIS, which is desperately trying to expand its territory in order to form a universal 'Caliphate.'
[ Khilafa Live: ISIS Plans New Online TV Channel ]
Currently, ISIS holds a state which is at least equivalent to the geographical area of the U.K. But it has already planned to move beyond Iraq and Syria in order to expand its regime.
Recently, ISIS told a visiting German author Jürgen Todenhöfer that it has already planned to move beyond Iraq and Syria and its next target will be Europe.
In order to extend its reach, ISIS – which is said to be the world's top terrorist group – is raising money through various means including the ransom money for the release of hostages under its captivity.
Of late, ISIS had posted the video of two Japanese hostages – Haruna Yukawa and Kenji Goto – on social media with a threat to execute them if Japan failed to pay the ransom of $200 million for their release by the deadline, which expired Friday. As Japan didn't pay the ransom, ISIS, it's believed, killed one of the two hostages.
[ Angelina Jolie Expresses Sympathy for Japanese Hostage Killed by ISIS ]
Meanwhile, ISIS has renewed its demand and instead of money, now the terrorist group wants a prisoner exchange if Japan wants it to release the other hostage.
In the new demand, an ISIS message asks for the "release of Sajida al-Rishawi, a woman arrested in Jordan in 2005 on suspicion of trying to take part in an attack in which others killed dozens at Jordanian hotels."
By Rakesh Raman, the managing editor of RMN Company
You also can read: More Articles by the RMN Editor, Rakesh Raman
This article is part of our editorial section
Wars and Conflicts
that carries related news and views from all parts of the world.
Photo / Video courtesy: YPG