Forbes List of 100 Most Powerful Women
Forbes announced Wednesday its 10th annual ranking of the World's 100 Most Powerful Women, with German Chancellor Angela Merkel (No. 1) topping this year's list for the third consecutive year and eight times in total.
She is followed by Brazilian President Dilma Rousseff at No. 2, and Co-Chair of the Bill & Melinda Gates Foundation, Melinda Gates, at No. 3.
First Lady Michelle Obama moves up to No. 4. Although Hillary Clinton recently left her high-power role as U.S. Secretary of State, she is still one of the most watched and listened-to women at No. 5.
[
Also Read
:
How World Leaders Use Twitter for Good Governance
]
Hewlett-Packard CEO Meg Whitman (No. 15) is the subject of the Forbes cover story, "The Reluctant Savior." Other women in tech include: Facebook COO Sheryl Sandberg (No. 6); IBM CEO Virginia Rometty (No. 12); Xerox CEO Ursula Burns (No. 14); Oracle CFO Safra Catz (No. 23) and Yahoo! CEO Marissa Mayer (No. 32).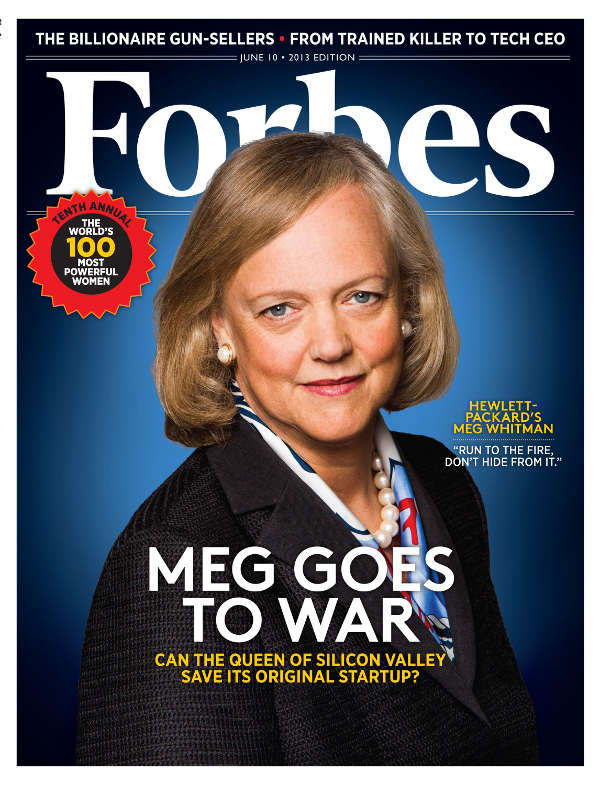 "The rise of personal brands and entrepreneurial endeavors among this year's Power Women are exciting trends as we mark our 10th year of publishing the list," said Moira Forbes, president & publisher, ForbesWoman.
"From Singapore to Saudi Arabia, the United Kingdom to the United States – and beyond – the 100 influential women on our list are making an indelible and lasting impact on the world we live in."
[
Also Read
:
Kate Upton Tells Guys What Women Want
]
Among the 15 newcomers on this year's list are South Korean President Park Geun-hye (No. 11); Lockheed Martin CEO Marillyn Hewson (No. 34); Tory Burch CEO Tory Burch (No. 69); Spanx Founder Sara Blakely (No. 90) and Baidu CFO Jennifer Li (No. 98). Fifteen women dropped off list this year, including Laura Lang, Cynthia Carroll and Alice Walton.