Gap Welcomes George Kotsiopoulos of Fashion Police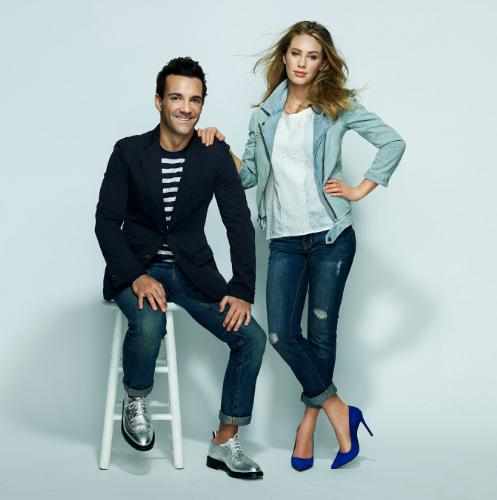 Gap Factory Store announces the "Exclusively Styled" campaign, its first global marketing collaboration and partnership with celebrity stylist and television personality George Kotsiopoulos. The campaign kicks off on March 20, showcasing current trends and styles at a value from Gap Factory Store's Spring 2014 collection.
George Kotsiopoulos is a fashion editor, consultant and stylist. He is currently the co-host of the weekly series "Fashion Police" on E! Entertainment – where he discusses celebrity fashion.
The "Exclusively Styled" campaign will feature George Kotsiopoulos as a Style Editor for Gap Factory Store offering expert tips, product picks and styling insight via social media platforms, print advertisements and store-front displays.
The campaign will come to life over four seasons in 2014, including Spring, Summer, Fall and Holiday.
Each season, George Kotsiopoulos will select must have looks modeled by top talent from the world of fashion, music and sports, starting with Dylan Penn, model and daughter of Sean Penn and Robin Wright, this Spring.
"Everyone wants to dress like a star, but on a real girl budget," said George Kotsiopoulos. "I'm excited to partner with Gap Factory Stores to create the on-trend, head-to-toe looks that everyone can wear right now."
Gap is a global apparel and accessories brand focused on delivering casual, American style.