GOP's Pledge to Stop Hillary Clinton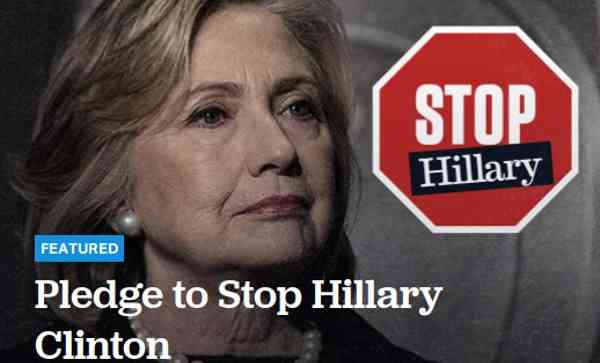 No sooner did Hillary Clinton announce her Presidential run Sunday than GOP launched an online campaign: "Pledge to Stop Hillary Clinton."
The campaign aims to collect 100,000 signatures from Americans who oppose the candidature of the former Secretary of State. More than 87,000 people have already signed the online petition under the campaign.
---
Related Stories:
[ Will Hillary Hand Over Her Secret Email Server? ]
[ Ted Cruz Welcomes Rand Paul in Presidential Run ]
---
"Hillary Clinton just formally launched her presidential campaign — a decade in the making. While the liberal media and Democrat cronies plan Clinton's coronation, we must rally together to stop her," said the GOP message.
"Let's show the Clinton Machine that we're ready for Hillary by getting 100,000 conservatives to pledge to stop Hillary Clinton today. There's not much time left to join this critical group of GOP grassroots leaders committed to stopping Hillary Clinton," the message further said.
Photo courtesy: GOP